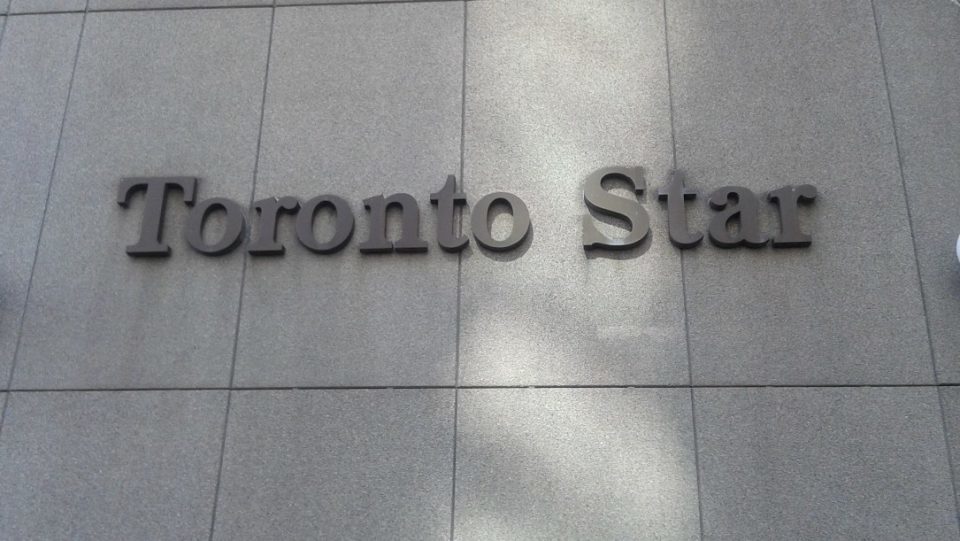 Torstar is morphing five Metro dailies into the Toronto Star brand, as it hires 20 new reporters in Vancouver and Alberta and refocuses the newspapers on investigative coverage

Starting April 10, Metro papers in Vancouver, Calgary, Edmonton, Toronto and Halifax will be renamed StarMetro Vancouver, StarMetro Calgary, StarMetro Edmonton, StarMetro Toronto and StarMetro Halifax, Torstar announced in a press release Monday.
Those Metro News websites will also redirect to a city-specific version of The Star's website, and the Metro News apps will stop publishing.
The rebranded "StarMetro" papers will emphasize local news and investigative coverage, says Torstar CEO John Boynton in the release.
"Research shows that contrary to conventional wisdom there is a large appetite in western Canada and the Maritimes for a progressive voice in the news media, which matches the Star's history of championing progressive social issues and in-depth investigations," the press release attributes to Boynton.
As part of the revamp, Torstar is hiring 20 new reporters for Metro newsrooms in Western Canada. Ten new reporters were added to Vancouver's five-reporter newsroom, said communications director Bob Hepburn, and Torstar has doubled the reporting staff in Alberta, hiring five reporters in Edmonton and four in Calgary.

There are currently four reporters at Metro Halifax, Hepburn said, however the company has not announced how many additional people will be hired in Halifax or Toronto.
"Important is the fact that this is probably the biggest single investment in new full-time, on-the-ground staff reporters by any Canadian news organization in many years," said Hepburn in an email.
Unlike reporters at the Toronto Star, employees in the StarMetro newsrooms are not unionized.
"The StarMetro newsrooms across the various cities are officially employees of Free Daily News Group and are not employees of the Toronto Star," Hepburn said. People currently working for the Metro Toronto group have an existing collective agreement, he said, which only covers people based in Toronto.
The news comes shortly after the Toronto Star announced it was suspending its summer and year-long internship programs, saying it will resume hiring for those positions once "it's economically feasible to do so."

Some of the new Metro hires are reporters who were completing the year-long Toronto Star internship.
Boynton said the focus on local news and investigative stories will "set us apart from our competitors in these communities."

That "competition" would include Postmedia papers, like the Calgary Herald, Edmonton Journal, and Vancouver Sun. The federal Competition Bureau is currently investigating both Torstar and Postmedia for anti-competitive behaviour, after their mass swap and closure of dozens of community papers last November (Postmedia and Torstar have both denied any wrongdoing).

Two Metro papers—Metro Ottawa and Metro Winnipeg—were casualties of that trade, in which Torstar also acquired and shut down the Postmedia commuter papers 24 Hours Toronto and 24 Hours Vancouver.
As part of the trade, 244 former Torstar employees lost their job, as well as 46 former Postmedia staff.
The changes mean the end of the current Metro News websites. Hepburn said they are saving the Metro articles that are currerntly online, and "migration will happen in phases through the course of the year." The articles are preserved on an internal database, he said.
People will still be able to go directly to thestar.com to get the national edition of the Toronto Star website, however regional readers will also be able to see localized Star editions.

For instance, "in Vancouver if you log on to TheStar Vancouver, you will be redirected to thestar.com, which will be filled with Vancouver and area stories, as well as regular thestar.com content," wrote Hepburn.
Boynton says there is more change on the way for Torstar; this is "one of the first executions in [Torstar's] transformation strategy, with many more planned over the next three years."

(Visited 184 times, 1 visits today)