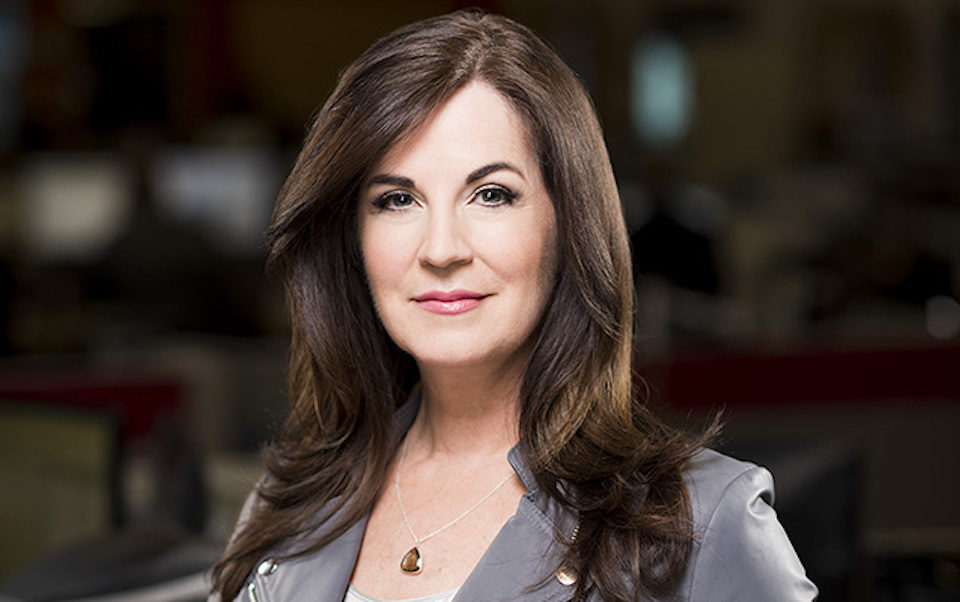 Erica Johnson has made a long, successful career of standing up for everyday Canadians. She was the face of the CBC investigative program, Marketplace, for 15 years, earning five Gemini Award nominations.
Two years ago, Johnson joined CBC's Go Public, an investigative news unit that helps whistleblowers report questionable business practices they have been privy to. At Go Public, Johnson has continued holding corporations and organizations to account. One of the Go Public team's most notable stories this year has been an investigation into the sales practices of Canadian telecom companies, which has resulted in several prompts for inquiry into the techniques used by telecom sales agents.
The RRJ spoke with Johnson over the phone about how she got started, the origins of the telecom investigation, and what it's like to regularly confront the subjects of her investigations.
RRJ: Can you give me a rough estimate of the volume of tips you receive at Go Public?
Johnson: Last year we looked into sales practices inside banks. We had 3,000 [tips] over a few weeks—3,000 bank employees had written us, from frontline tellers to financial advisors to people at investment houses, etc. Sometimes it's overwhelming but, in general, we get about 100 a day. I wouldn't call them all tips. Those are people who have written us and, sometimes, they just want us to look into something. They'll say, 'I was wondering about food additives, do they cause cancer?' That's not a Go Public story because it's not somebody speaking out. One of the requirements is that somebody has to be going public.
In a practical sense, you get into the office and there's 100 tips. What's the process like of parsing through those tips and determining which of them to actually spend your time and resources on?
In Vancouver, I'm the reporter and I have a producer, Enza Uda, and I can't say enough good things about her. In Calgary, there's another Go Public reporter, Rosa Marchitelli, who has a producer, Jenn Blair, and so we leapfrog. Our team files one week, the Calgary team files the next week. When I'm going through the inbox, I'll do a bunch in the morning and they'll keep coming in through the day. If you file on Monday morning, well, Monday/Tuesday there'll be a huge bump in the number of people who have written us because they've just heard our stories on national radio or seen them on the national news, or they're reading the digital piece online. Because I'm the one who's always going through the inbox, I can spot a trend. When we have volume, we should look at the story.
A woman who worked at Bell is on stress leave right now because she's under so much pressure, she says, to sell. She was actually talking to her counselor about the stresses that she's under on the job, and the counselor said to her, 'You know, this sounds very similar to an investigation Go Public was doing into the banks. You might want to contact Go Public.'
So, she wrote us an email and said, 'I'm a sales agent. I work in a call centre for Bell and we are asked to try to make a sale on every call. I don't feel good about it.' So, as soon as I saw that email I thought it was really interesting. Not only because we knew the reaction we'd seen to our banking investigation, but because so many people interact with telecom call centres.
What are the ethical guidelines around writing a story that could put people's job security or livelihood potentially at risk once they go public?
If someone's job can be affected—for instance, if they could lose their job or if their safety is at risk—we generally can get permission [from Director of Journalistic Standards and Practices at CBC David Studer] to obscure their identity. But the bar is very high because, obviously, we prefer people to speak on the record.
The first woman to speak out from Bell, Andrea Rizzo, is a current Bell employee so she was worried that speaking out might harm her employment. She knew that she was taking a possible risk, although one would hope that a company wouldn't penalize somebody for speaking what she felt to be the truth. So, in the end, she decided to do an interview with us on the record and we showed her face and used her name. And she's still on stress leave but she hasn't faced any ramifications.
Has there ever been a case where you thought a story wouldn't impact a source's job status and then they wound up getting fired afterwards?
To my memory, no, nobody that has spoken out has lost their job. Conversely, there are people who we have done stories about and they've been fired because they were doing things that they weren't supposed to be doing. So, not the person going public, they haven't been fired, but certainly we've done stories about employees in corporations, leaders, etc., who have lost their jobs.
There hasn't been an official investigation into the telecom companies, but there has been calls to prompt an investigation. Do you feel that there's been a lot of tangible change that has occurred over the years as a result of your investigative work?
Not every story is a "win," where it affects change, but a lot of times things do happen. Last spring, after doing our banking investigation, the [House of Commons] finance committee held hearings into sales practices at the banks and called the CEOs of all the major banks to Ottawa to testify. Both the finance committee and the Financial Consumer Association of Canada [FCAC] said that their hearings and reviews were prompted by the Go Public stories.
I think sometimes people don't want to address an issue, but if it keeps surfacing over and over again in the media, then they are pressured and perhaps feel they don't have any choice but to take action. So, it's interesting to see, and we'll see with the telecom—there have been many groups now calling for a public inquiry based on the stories that we've been telling. We have more telecom stories coming so the discussion, I don't think, is over yet.
Your work has involved a lot of awkward conversations over the years. What has it been like confronting some of the organizations and people that may harm honest Canadians? Is that a part of your job that you enjoy or is it just a means to an end?
(laughs) I think that's part of the job. We're here to try to get answers for Canadians and I think if you don't have anything to hide you should be willing to do an interview. It's amazing to me, frankly, how often companies hide behind emails and statements and say, 'We're not talking on camera,' but include this, this, this and this. That's not a dialogue. To me, that doesn't make companies look good. Consumers are smart now, everybody can see through what's happening if a company only replied to you in a two-line statement, right? So, I think it's my job to ask those questions. Do I like it? I don't dislike it. I don't get nervous in these situations if that's what you're asking.
(Visited 531 times, 1 visits today)