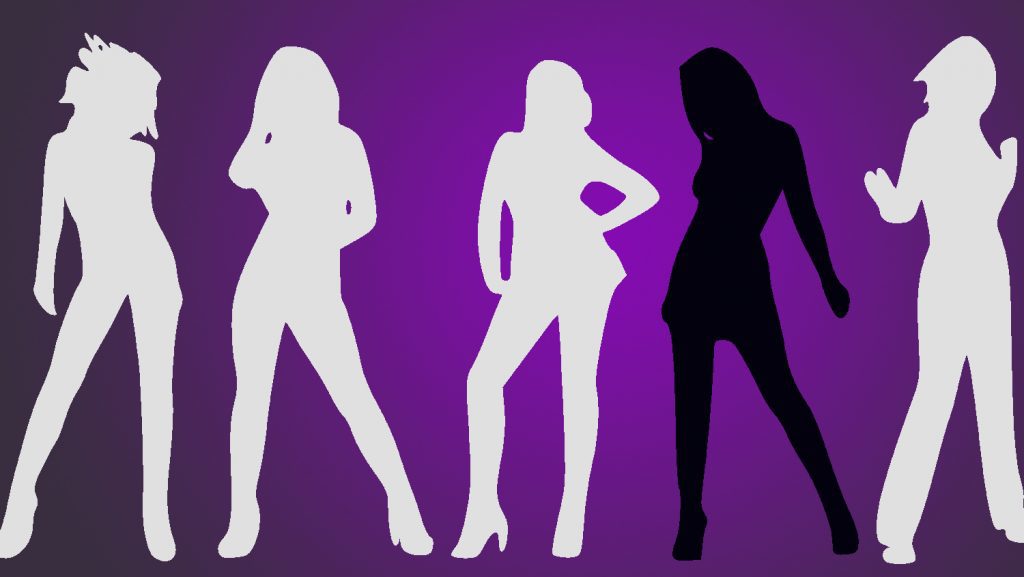 The only time I'll purchase a fashion magazine is when I'm feeling particularly self-indulgent. Usually, that purchase will be accompanied by a family-sized bag of chips. There is something decadent about taking the time to sit down and read a magazine cover to cover, flipping through pages of advertisements for products I'll probably never be able to afford. It can be inspiring, too, to stare at images crafted to perfection, designed to hold your attention. I enjoy reading the print editions of Fashion, Flare, and Vogue when the $5–10 price doesn't feel like a burden. However, I am a 21-year-old cisgender white woman, the same woman almost always represented in the pages of mainstream fashion magazines.
Online content has been growing in popularity. In 2009, Flare.com received an average of 112,100 unique visitors every month. Since then,  the number of monthly visitors has increased to about 140,000. Print issues are expensive to produce—the digital shift and rising consumer prices suggest that people aren't buying them as much as they did previously. In the United States, print magazine sales dropped from 112.6 million copies in the third quarter of 2014 to 84.7 million print issues in the second quarter of 2016.
Digital, multi-platform content has the potential to reach a wider audience, and readers can get it almost instantly for free. In the fall of 2015, Rogers Media Inc. announced that as of January 2017, Flare, said to be Canada's answer to Vogue and Harper's Bazaar at the time of its creation, will no longer produce print issues. Instead, content will be posted daily on its website and across social media platforms. While there is undoubtedly a multitude of reasons for the decline of print fashion magazines sales, one cannot help but wonder if the misrepresentation of Canada's population in magazines has anything to do with it.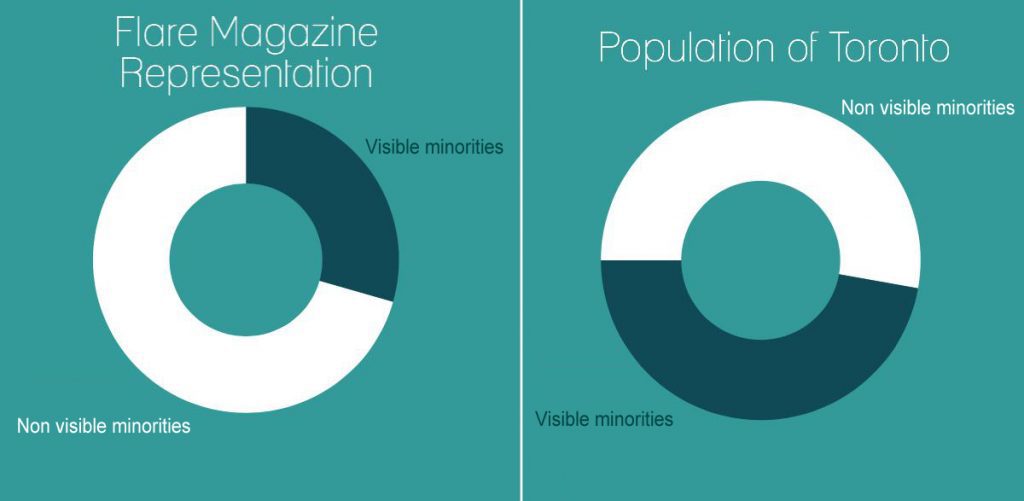 Over the past year, Flare featured a total of 17 women on the cover of the magazine. Out of those women, only 29 per cent represented visible minorities. Comparatively, roughly 46 per cent of Toronto's population identify is a visible minority. In Canada overall, however, only 19 per cent identify as being part of that demographic.
In its media package, Flare notes that the average reader is 42 years old. The average age of its cover stars over the past year is 28, with the eldest being 36-year-old Rebel Wilson. Wilson is also the only person on the cover of Flare in the past 12 months to represent a body type different than her counterparts.
The only people featured on the magazine's cover to openly identify themselves as non-heterosexual are Broad City creators Ilana Glazer and Abbi Jacobson, as well as Shay Mitchell, an actress known for her role in the series Pretty Little Liars. These women have publicly stated that they take a fluid approach to sexuality. In 2014, Statistics Canada's Canadian Community Health Survey found that three per cent of Canadians aged 18–59 identify as homosexual or bisexual. 
None of the women who have appeared on the cover of Flare over the past year have publicly identified themselves as anything other than cisgender
While it might be unfair to say that Flare and similar publications are entirely whitewashed, it might be fair to say they largely appeal to a narrow market: skinny, straight, white women. More women might be interested in purchasing fashion magazines if they saw people who looked like them on the cover.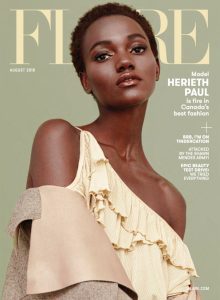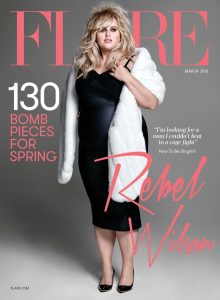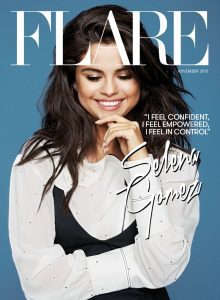 (Visited 113 times, 1 visits today)