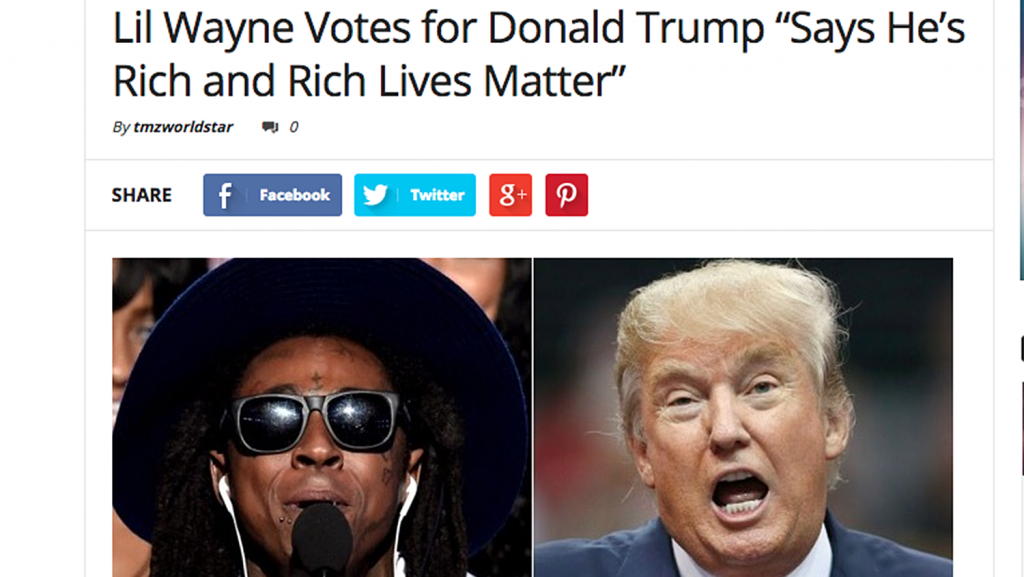 The popularity of fake U.S. election news stories on Facebook may have played a role in the election results, several media outlets reported recently. A Buzzfeed News analysis found that a number of hyper-partisan news pages published election stories that combined true and false information.
Buzzfeed News is not the only mainstream media outlet criticizing the trending fake news stories on Facebook. "Such news exists primarily within users' feeds, its authorship obscured, its provenance unclear, its veracity questionable," writes John Herrman in a New York Times Magazine article. A New York Times story says that "false information can also arise from misinformed social media posts by regular people that are seized on and spread through a hyper-partisan blogosphere." Forty-four percent of American adults get their news from Facebook, making it the second most popular social media platform for news. Fifteen percent of all Canadians' principal source of news is social media.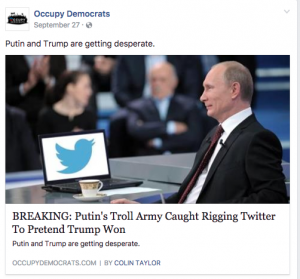 "The rapid growth of these pages combines with BuzzFeed News's findings to suggest a troubling conclusion," writes Buzzfeed News in its analysis, adding that these sites "play to partisan biases using false or misleading information that simply tells people what they want to hear." On November 19, Facebook's Mark Zuckerberg published a post addressing the company's responsibilities with regards to misinformation. In it, he lists the ways Facebook will stop misinformation by focusing, in part, on stronger detection of misinformation as well as providing third party verifications of news. "We believe in giving people a voice, which means erring on the side of letting people share what they want whenever possible," Zuckerberg wrote. He also mentions that only one per cent of the news stories trending on Facebook are hoaxes. "We do not want to be arbiters of truth ourselves, but instead rely on our community and trusted third parties."
This controversy around fake news stories has become so prominent that a story about Zuckerberg's November 29 post about fake news suddenly disappearing from Facebook circulated widely throughout the day. Foul play was suspected, but a Facebook spokesperson told Poynter and The Verge that the post was removed by mistake.
A number of columnists argue that Facebook should take responsibility for the popularity of fake news stories on its platform. "With a mainstream news media that works hard to separate fact from fiction under economic and political threat, Facebook—which has contributed to that economic threat by gobbling up so much of the online advertising market—is going to have a special responsibility to do its part," New York Times columnist Jim Rutenberg wrote.
As users wait for Facebook to implement its tools to prevent misinformation, we can help. Buzzfeed Canada's founding editor Craig Silverman, who spearheaded Buzzfeed's analysis, wrote a rather sarcastic step-by-step tutorial talking Facebook users through the process of reporting false news stories when they see them.
(Visited 231 times, 1 visits today)
This is a joint byline for the Ryerson Review of Journalism. All content is produced by students in their final year of the graduate or undergraduate program at the Ryerson School of Journalism.