Across the pond, one Barclays Premier League fan has had enough of the cheesy commentary that comes with dramatic endings: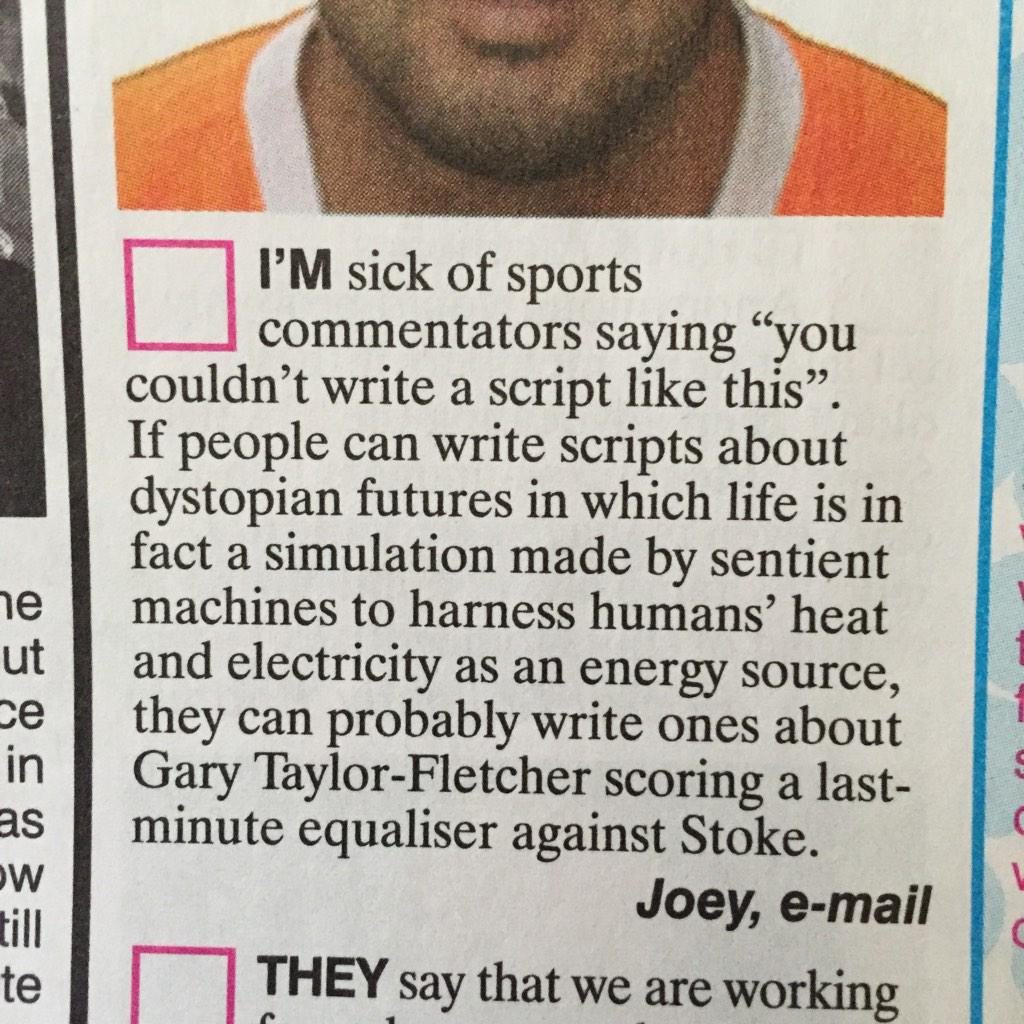 (Visited 128 times, 1 visits today)
Cormac was the blog editor for the 2014-15 issue of the Review. As a fourth year undergraduate at the School of Journalism, he had a keen interest in sports and business writing. He also hosted the Krates Collective hip hop podcast.