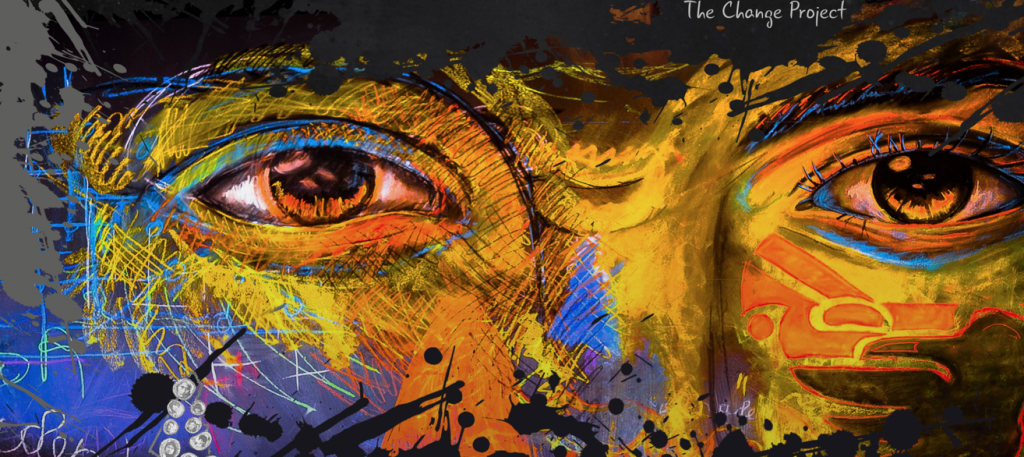 A Whitehorse publication known for its historical and artistic content—run almost entirely by Indigenous youth—is back in print after a 26-year hiatus.
Creating a platform for the First Nations people in Whitehorse is immensely important according to editor-in-chief Paige Hopkins, who explains that the revived Shakat, a demo issue, was released in mid–September. Content in the small but mighty first edition includes artistic partnerships with youth groups as well as a profile on a famous Yukon carver. Also, adds Hopkins, there are stories on political taboos, such as a feature about the sex trade industry in Whitehorse, written by 16-year-old Cassis Lindsay—one of Shakat's new writers. In addition, Shakat covers alternative housing and the idea of living in a vehicle, a topic that youth see as "important," plus a variety of opinions and perspectives from millennial writers.
Shakat was originally published by the non-profit organization, Ye Sa To Communications, which operated from 1980-1991 and produced several publications, including the highly regarded Dannzha, a regular print publication covering Indigenous issues in the Yukon. Hopkins says many long nights were spent preparing for the relaunch over an intense "nine-week" period, involving the grueling page-layout process, as well as a drawn-out editing process.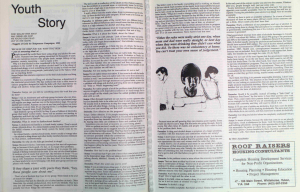 Old Shakat editors stepped in to help, including Gordon Loverin, a Tahltan and Tlingit journalist who worked on the publication in the 1980s. He recalls the days when editors had to work without computers, cutting and pasting text and formatting photos by hand.
"At the time the Shakat was mostly highlighting Aboriginal culture—who they are, and their cultural practices," says Loverin. "Basically giving an overview of the history of the Yukon."
Shakat's masthead is made up of six people, including writers, videographers and a digital team.
Both Hopkins and Shakat's head videographer, Alexander River Gatensby, attended Yukon College, receiving their communications certificates.
Shakat is now their "favourite" day job.
"I have always wanted to have a creative job, and make video specifically. So to be in this type of environment is a super positive experience," says Gatensby. His most recent work has been a video called Pop Culture. "Myself and some of the other Shakat team went to Yukon's comic convention, "Yukomicon," and did a poll there on whether people prefer Star Wars or Star Trek," he adds.
"I was really proud of that one. We got some pretty good reactions on film, and I think it was received well at the launch." The piece was a softer news story that the team worked on, while still working to maintain an artistic angle.
Today, the Shakat is anticipating further government grants, as well as partnering with a local First Nations group, while trying to attract local business advertising, the lack of which played a key role in the closing of the original journal.
Hopkins says that while the team is still establishing a firm print schedule, they intend to release two 60-page summer and winter print issues, while maintaining online content throughout the year.
"We still have a lot to learn," adds Hopkins. "It's been amazing; we have worked so much. It's a really good experience; we've made some really good friends."
The publication intends to keep old issues of the Shakat for inspiration while drawing from new ideas formed by the youth on their masthead.
"As an Aboriginal journalist it's really gratifying for me to watch young millennials say to us that 'colour and culture are not an impediment of getting to know each other. In fact, it's the reason [for] getting to know each other."
(Visited 205 times, 1 visits today)