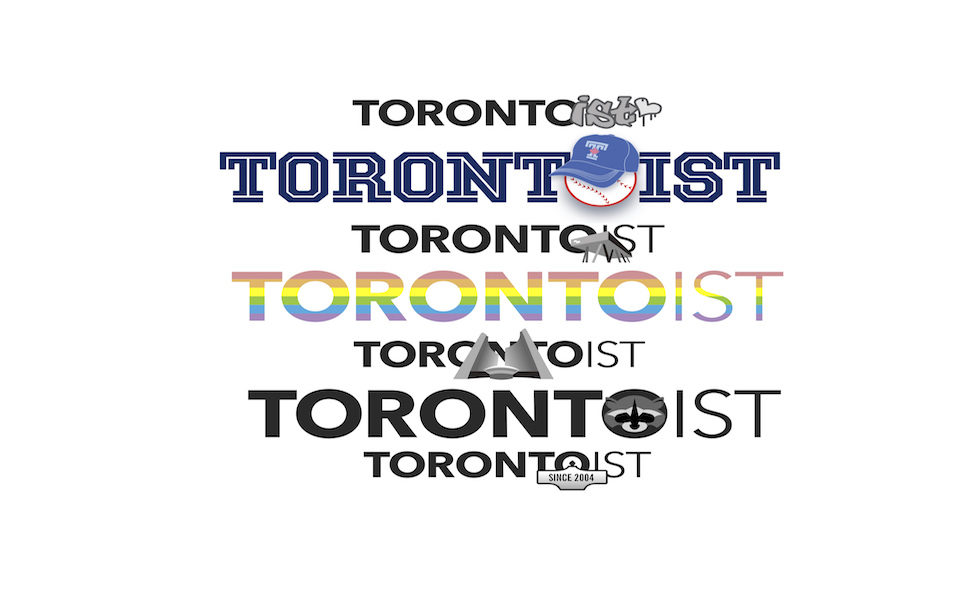 Local media outlets in major cities and around the country are slowly eroding. First, companies announce cutbacks and reduce staff. Then, as the financial hemorrhage continues, newspapers decrease the number of issues they print and start the sale of tertiary assets to stay afloat.
Simon Bredin is the only editor at Torontoist, and works alongside web developers and ad sales teams from across St. Joseph Communications, which also publishes Toronto Life and Fashion.
"We have good owners who support our mission," Bredin said. "I don't see any immediate danger. But, let's not be precious about it. The long-term trends are not promising for local news or for any kind of news, [including] television and print magazines."
Declining ad sales have forced most publications to look elsewhere for revenue. Larger organisations have taken to hosting conferences and exclusive events to supplement their income. Torontoist, on the other hand, sells paraphernalia featuring Toronto-centric designs, and is also funded through the crowdfunding site, Patreon.
Toronto's alternative-weekly NOW Magazine also recently announced that it is accepting donations to its site — a first for the magazine since its inception 36 years ago.
"The difficulties facing the media are everywhere, including Toronto. As someone who is working hard to buck that trend, it's here," said Alice Klein, editor and publisher of NOW.
"The way that sales and marketing take place in [this] day and age is very different than it has been in the past. The relationship between the advertising world and the media world has shifted drastically and not toward empowering the media."
NOW employs 12 full-time editors who are unionized. With a robust print and digital business, Klein said she sees "a lot of value in continuing in print."
When a site or paper is shut down, for whatever reason, it is often compared to a death, like in the cases of Gothamist and Gawker. Following their deaths is a period of mourning, but eventually the (print) world moves on.
Eyebrows were raised when New York City-based Gothamist abruptly shut down in early November. Alongside affiliate local sites in Washington D.C., Chicago, Los Angeles and San Francisco —DNAinfo, another neighbourhood news site the Gothamist network recently merged with— also folded.
Combined, the sites reached over 9 million people monthly with news from local city hall, new restaurants and events around their cities. In the weeks before it was shut down, for instance, Gothamist extensively covered the vehicular attack along the Hudson River bike path.
Neighbourhood storytelling is not a viable business, read a statement by owner Joe Ricketts, published on the landing page of each site and addressed to Gothamist and DNAinfo readers. Access to the networks' content archive was restricted in the first few days following the public letter. "Progress hasn't been sufficient to support the tremendous effort and expense needed to produce the type of journalism on which the company was founded," Ricketts added in the statement.
When the Gothamist sites were first launched in the early 2000s, a Toronto site was in the fold. In 2011, Torontoist was sold to the Canadian publishing house, St. Joseph Communications.  
Bredin who penned a column for the Torontoist about Ricketts' decision, mourned the loss of 115 jobs in journalism with the closing of the sites. He remains hopeful, but cautious about this "precarious moment for local journalistic outlets everywhere."
Although the site doesn't generally break traditional news, BlogTO informs Toronto residents on information about local neighbourhoods – from dog park hours to health violations at restaurants – not routinely included in media outlets with a broader scope. Gothamist served a similar calling to its New York City readers by ranking the city's 12 best chicken wing spots or its most famous rat videos.
However, BlogTO publisher Tim Shore said he doesn't believe Ricketts' actions have any impact on the longevity of his site.
"I don't buy that this was an economic decision. As far as we know, Ricketts never even offered them up for sale to other media companies,"Shore said in an email. "I'm sure there would have been buyers that would have invested in them and kept them going."
The move to shutter the company closely followed a successful employee vote to unionize, and two months before the companies folded, Ricketts published a blog post about his dislike of unions within his organizations.
"We pride ourselves on being one of the few progressive media [companies] who can get in there and compete in a very difficult marketplace," said Klein. "We do it with a lot of innovation and creativity, which is also what we bring to our journalism."
The future of journalism is hard to predict, so it's important to celebrate every win, Klein added.
"A lot of these places don't have a lot of local news sources left," said Bredin. "All of the Gothamist and network sites were dedicated just to that. It's sad to see." 
(Visited 176 times, 1 visits today)