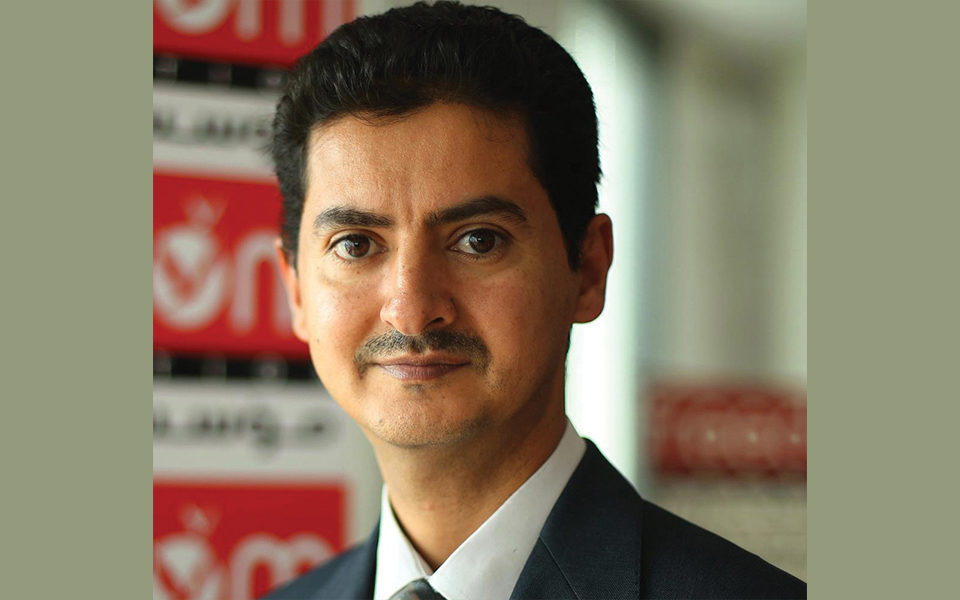 Western journalists in Yemen should know by now to listen to Khaled Al-Hammadi. Things tend to go badly—quickly, memorably, terrifyingly badly—when they don't.
One Al Jazeera TV crew made that mistake in 2011. Following company protocol, they insisted on wearing helmets while filming—a fine idea for protection's sake, but not when trying to keep a low profile. Al-Hammadi advised them against it. "If you use these things, you will be a target immediately," he told them. They insisted. Within half an hour, bullets were raining down around them.
"Safety procedures, I think, should be different from one place to another," al-Hammadi says. "The local people should understand the situation more than people can from outside."
Al-Hammadi would know. Since 1995, the 51-year-old Yemeni journalist has been covering his home country for the rest of the world, filing from the centre of the action or guiding western journalists from outlets like BBC, The New York Times, and CNN. In her book, Decade of Fear: Reporting from Terrorism's Grey Zone, Toronto Star reporter Michelle Shephard calls al-Hammadi: "If not the most famous, then definitely the most patient. A driver, translator, producer, tour guide and save-your-butt-in-a-foreign-country friend."
Often, al-Hammadi plays the role of fixer, a local journalist hired to translate, arrange interviews, and steer foreign reporters away from trouble. It can be thankless work. Fixers—the term itself being loaded with othering connotations—often risk their lives, and rarely receive the courtesy of a byline, according to a 2017 study by the University of British Columbia's Global Reporting Centre. At the same time, however, much of the western media's coverage of global conflict relies on fixers, who provide as much context and understanding to reports as they do life-saving knowledge to journalists. As pretty much any major story in Yemen in the past 20 years unfolded, al-Hammadi was right in the middle.
Al-Hammadi got into journalism early. While speaking via Skype, the lanky, kind-eyed, moustached reporter smiles remembering his first article, published when he was still in the Yemeni equivalent of high school. He and his older brother studied journalism in university, eventually working their way up from their local paper to major dailies to bylines in the foreign press.
The situation in Yemen, bordered by Saudi Arabia to the north, wasn't as dangerous then as it is now, but reporting there was always a risk: "To be a journalist in Yemen, you have to pay a price, very high," al-Hammadi says. Conditions there have been turbulent for a long time, stretching back nearly as far as the fall of the Ottoman Empire. More recently, conflict has raged between rebels and the internationally-backed government since 2004. The country was also among those rocked by public protests and violence during the Arab Spring in 2011. In the past few years, a ferocious civil war that began in 2015 has resulted in mass civilian casualties, famine, and disease. Terrorist groups like Al-Qaeda and the so-called Islamic State group have also spread through Yemen in recent years.
Without a strong government to negotiate on your behalf, tense situations can easily turn fatal—just last May, local reporters Takieddin al-Hudhaifi and Wael al-Absi were killed while covering conflict in the Yemeni city of Taiz. A group of fighters fired a shell at the building where the pair were sheltering from gunfire, also injuring two more journalists, according to the Committee to Protect Journalists (CPJ). The CPJ has documented the deaths of 18 journalists in Yemen since 1992.
Al-Hammadi started fixing for the foreign press in 2000, after an American navy ship in Yemen was targeted by an Al-Qaeda terrorist attack. Western reporters arrived in droves. Al-Hammadi was one of few in the local media who knew English, and, excited to improve his skills, he jumped at the chance to work for the foreign press. "I loved it," he says. "I worked with many very good journalists."
These days, al-Hammadi spends 12 hours a day writing and fact-checking information circulating via Twitter, spreading news in English and Arabic. Locals trust him because they know he's accurate; officials talk to him because they know he's fair. Aside from ethics, he has good reason to maintain that balance—doing so has saved al-Hammadi's life.
In 2005, after he published an article about corruption in Yemen's air force, al-Hammadi was jailed for two days. He had been helping a television crew in Ma'rib when personnel from the air force started calling, saying the commander wanted to see him. He declined, knowing the documentary makers' work would have to stop if he left. But hours later, two military trucks full of armed men pulled up to Al-Hammadi's hotel. Air force officials demanded he go with them. "One of them was carrying a very heavy gun," al-Hammadi says. "I tried to convince them to delay…They told me no."
They drove him about 170 kilometres back to the capital city of Sana'a, telling him he'd be back by the next morning. Instead, al-Hammadi was thrown in jail. "It was a very small room but without any furniture," he recalls. "Just very dirty blankets and a very small toilet." His situation in the room was so bad, he says, that even after 24 hours without food or water, he was barely able to choke anything down when his captors finally brought him something to eat. He was interrogated for six hours.
Al-Hammadi was able to contact a friend and his wife before he was taken into custody. While he waited in his cell, they were raising a ruckus, pressuring the government to release him. "[I was] very worried about my family," al-Hammadi says. "I was also worried about my colleagues, the foreign reporters, how they will continue their work." In the end, he got out because officials familiar with his reputation pushed for it.
After his release, he spent a few hours with his family. But the next morning, he went back to Ma'rib and resumed working with the television crew. The government asked him to sign papers saying he wouldn't talk about what happened and would stop reporting on corruption in the air force; he ended up publishing a piece about his kidnapping experience in Yemeni media anyways. "I became more brave to write a report about anything without any fear from the government or from any side," he says.
Unflappable as Al-Hammadi is, Yemen has become too dangerous even for him. "I left because of my family," he says. He recently decamped to Turkey, taking his wife and children—he has six, though one is at university in Germany. Threats aren't new to him, but this time there were three in particular that seemed unwise to ignore: "They threatened to kill me and also to kidnap or abduct my sons in Sana'a." Toward the end, he says, life there wasn't much of a life, anyways—his kids couldn't get an education, access to basic services like electricity was limited, and rockets destroyed his parents' house in Taiz. Though his mother and father weren't there at the time, several members of his extended family were hurt or killed.
Even from outside his home country's borders, al-Hammadi hasn't stopped reporting on the conflict in Yemen. What else would he do? He couldn't get another job in the Middle East, he says, and he needs to support his family. And really, he still loves doing it. "Journalism isn't just a job to get income to survive," al-Hammadi adds. "It's also a message to help the society."
He's received recognition for his work—Canadian Journalists for Free Expression gave him a Press Freedom Award in 2011—but al-Hammadi doesn't keep doing it because of that. "I feel that I have a social responsibility towards my society," he says. "I have to write well about what's going on in Yemen." 
(Visited 236 times, 1 visits today)