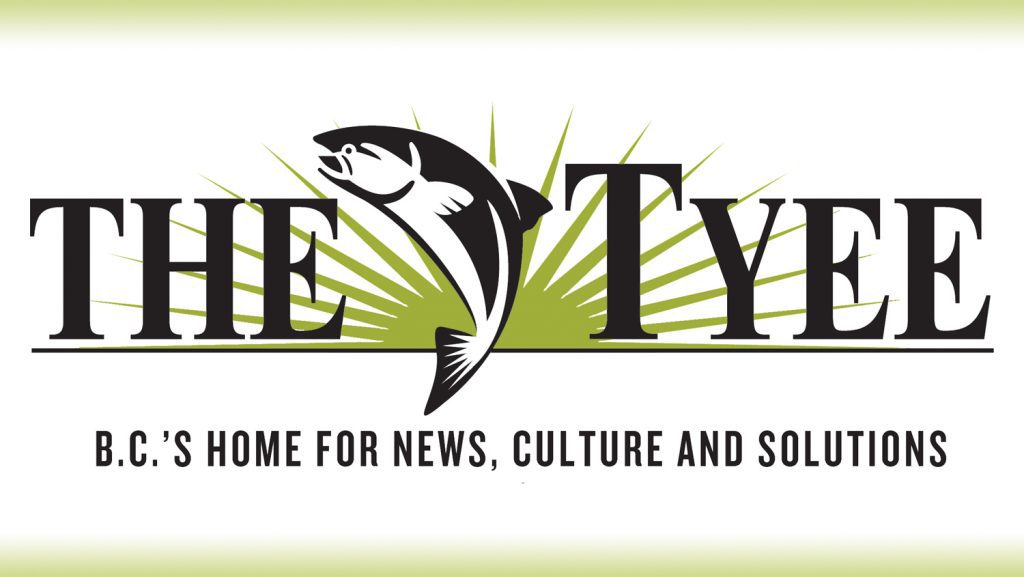 When I read about Prime Minister Trudeau's attendance at a Liberal fundraising event with Chinese-Canadian business leaders on the independent digital news site The Tyee, I didn't realize it was a breaking news story. The piece was one of the crucial elements that exposed the Liberal party's cash-for-access fundraising practices. It was written not by a national team of reporters, but by the Tyee's Parliament Hill reporter Jeremy J. Nuttall, who got the scoop.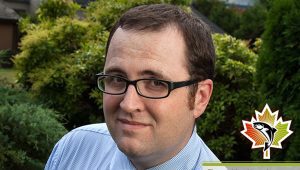 The story caught fire at larger news organizations and caused opposition politicians to ask questions about why Chinese business leaders and guests, with enterprises that could be affected by government actions, were present at these functions. Trudeau's photo, displaying downward, pursed lips and sheepish eyes, appeared on the front page of The Globe and Mail. He admitted violating his own rules by discussing business with people who lobbied him at cash-for-access fundraisers. Although it wasn't an apology, it was a long way from denial. "Trudeau made his admission, after he and the party continually denied he was being lobbied, due to this pressure," said Nuttall in an email.  
The Tyee excels at this kind of independent political and cultural analysis. Nuttall showed photos from the fund raising event to his Chinese contacts, used Google image search to look into their backgrounds, and scanned Chinese newspapers for business information. He speaks some Mandarin and lived in Beijing for three years—hosting a show on China Radio International and working as an editor at the Beijing Review—so he has wide-reaching Chinese contacts.
"While larger places have the resources, the Tyee has an ear to the ground and a good understanding of how to approach such stories," Nuttall said. In 2013, contributors raised $100,000 in 21 days to launch its national coverage, adding Nuttall's position and a pool of national columnists to the publication. More than half was donated as an annual contribution to ensure the position's stability.
The Tyee has a particular knack for crowdfunding, so I signed up for its newsletter to see how it works. Emails landed daily in my inbox for a new campaign revving up to raise $50,000 in three weeks for a B.C. election-reporting project. The pitch promised the project would dig deep into the political power players as well as in-depth reports on issues the Tyee contributors identify as critical to the May 9 provincial election. But who would pay for long-form investigative reporting on a regional issue? Apparently, close to 900 contributors. I was skeptical at first, watching the figure hover around $12,000 in the first week. But the dollar amount continually climbed until the Tyee met its target five days early. The next email had the audacity to ask, "imagine what we can do with $65,000!"
The old model of carrying debt and building out advertising-driven, giant online networks is not sustainable. The Tyee, with its break-even budget and in-depth journalism, is still a new model even after 14 years.
It was imagination and experience that David Beers brought together to start the Tyee in 2003 with co-founder Michelle Hoar, two years after he left the Vancouver Sun. At the time, Canwest owned all the newspapers and the largest TV station in Vancouver. Beers says he took offence to the media concentration.
"We built a little paper with a point of view. But flash forward to today and CanWest is out of business because it took on so much debt, and Postmedia bought them and has so much debt that it's crushing them," says Beers by phone from Vancouver. "And thank you very much to Canadian regulators of the last decade and a half for being absolutely blind to where we've ended up."
Concentrated media ownership has been a longtime concern. The Canadian government took matters into its own hands with the Davey Report in 1970, followed by The Kent Commission in 1981. However, increased newspaper concentration continues today somewhat unabated. Beers believes that local media is even more vulnerable to advertising pressures. "There needs to be a lot of diversity at the local level in order to keep everyone honest," he says.
The Tyee's purpose was to change the local media ecosystem—"not to dominate or replicate what other people were doing," Beers said in a Globe article. It has done that, and like its namesake—the B.C. Chinook salmon of 30 pounds or more—it excels at swimming upstream against the odds, especially against the concentration of media ownership. Its stakeholders are part of the local Vancouver community, unlike large media corporations with out-of-country shareholders and debt. 
"The Tyee is not sensationalist and we were never after a mass audience. What we are interested in is having an influence in the corner of the world where we are."
After being involved in training at the Tyee last year, Beers is now working in an advisory role and as an occasional contributing writer. He left his legacy in the hands of two millennials, editor-in-chief Robyn Smith and chief revenue officer Jeanette Ageson. Smith started as an intern five years ago and now she runs the place. "It was equal parts thrilling and terrifying," she says. "I learned an immense amount from David about managing a newsroom and the power of narrative in storytelling."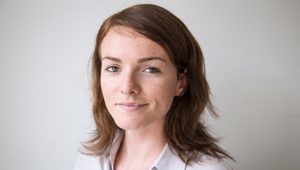 The Tyee seems to offer journalists space to dream and progress in a time when cutthroat layoffs and budget downsizing are the norm. Smith recalls how, a few years ago, lead sustainability reporter Geoff Dembicki dreamed up a series under Beers editorship called "Are we screwed?," where he gave his own millennial perspective by interviewing experts about climate change. Smith says that at the end of each article, Dembicki always asked: "Are we screwed? Is my generation doomed to some kind of planetary hell?" The series earned him a major book deal with Bloomsbury Publishing in the U.S. "It's an awesome example of someone with a clear passion coming to the Tyee, then letting them have the space and time to dive deep to become a reporting expert and have those stories shared around the world," says Smith.
The Tyee started with $190,000 in venture capital from Working Enterprises, a Vancouver-based labour-affiliated investment group that continues its support with annual contributions. It has a diverse revenue model and operates on a shoestring budget of $1 million. (The Tyee was set up as a for-profit company, while the nonprofit Tyee Solutions Society, co-founded by Michelle Hoar, produces projects like the Housing Fix that focus on solutions-based journalism for Canada's housing crisis.) From a business perspective, the Tyee earns about $40,000 annually from its master class series of weekend workshops and additional funding from community-based events. Advertising is 10 to 20 percent of the budget depending on the year. The group is always experimenting with new ways to earn revenue, such as an upcoming series called "Beyond the Headlines."
As well, about 4,500 Tyee "builders" (readers who pitch in money via crowdfunding campaigns) have given either one-time or monthly contributions in the past three years. Currently, 1,400 monthly builders are donating 30 percent of the annual budget. Some, like Naomi Klein, Douglas Coupland, and Stevie Cameron, are famous in their own right. Often, it's reporters' ideas and passion that drives readers support. Education and youth reporter Katie Hyslop came up with the idea of talking to youth throughout B.C. to give voice to their educational concerns. "We turned to our readers and said we have an idea ready to go and raised $25,000 to do the coverage," says Smith.
Although the Tyee typically gets 500,000 page views per month and up to one million hits during elections, page views only tell part of the story for online publications. At quarterly board meetings, Jeanette Ageson has to present a more complex set of metrics to ensure the value of ongoing investment. "Investors are interested in our impact out in the world," she says.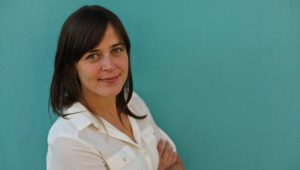 Ageson is constantly updating the metrics used for measuring journalistic value. She tracks whether the Tyee stories were cited in government consultations or brought up in the House of Commons or legislature, as well as the number of awards it wins.
Immense growth of foundation-based, non-profit journalism in the U.S. is also raising a new set of challenges about how to measure impact. The Stanford Social Innovation Review indicates that 170 online nonprofit news outlets existed in 2013, so it's important for foundation funding that online journalism adds new tracking indicators like "media mentions, awards, testimonials, public-speaking invitations, and interactions with notable decision makers."
Beers says the old model of carrying debt and building out advertising-driven, giant online networks is not sustainable. The Tyee, with its break-even budget and in-depth journalism, is still a new model even after 14 years.
"The Tyee is not sensationalist and we were never after a mass audience. What we are interested in is having an influence in the corner of the world where we are," he adds. "We want our pieces to be solid and credible. Chewy."
There's no doubt Tyee stories are chewy—and sticky, too—because many of them go beyond the region. Take the last federal election, when Beers, the Tyee staff, and other contributors pooled their resources to publish "Harper, Serial Abuser of Power: The Evidence Compiled," a list of 70 Harper government assaults on democracy and law. An article like this one moves around the world and changes conversations. Ageson says that the story was referenced in other media and that they were hearing stories from people who were printing, stapling, and handing it out in their community. "That, to me, is such an amazing story because it takes a lot of effort."
(Visited 375 times, 1 visits today)