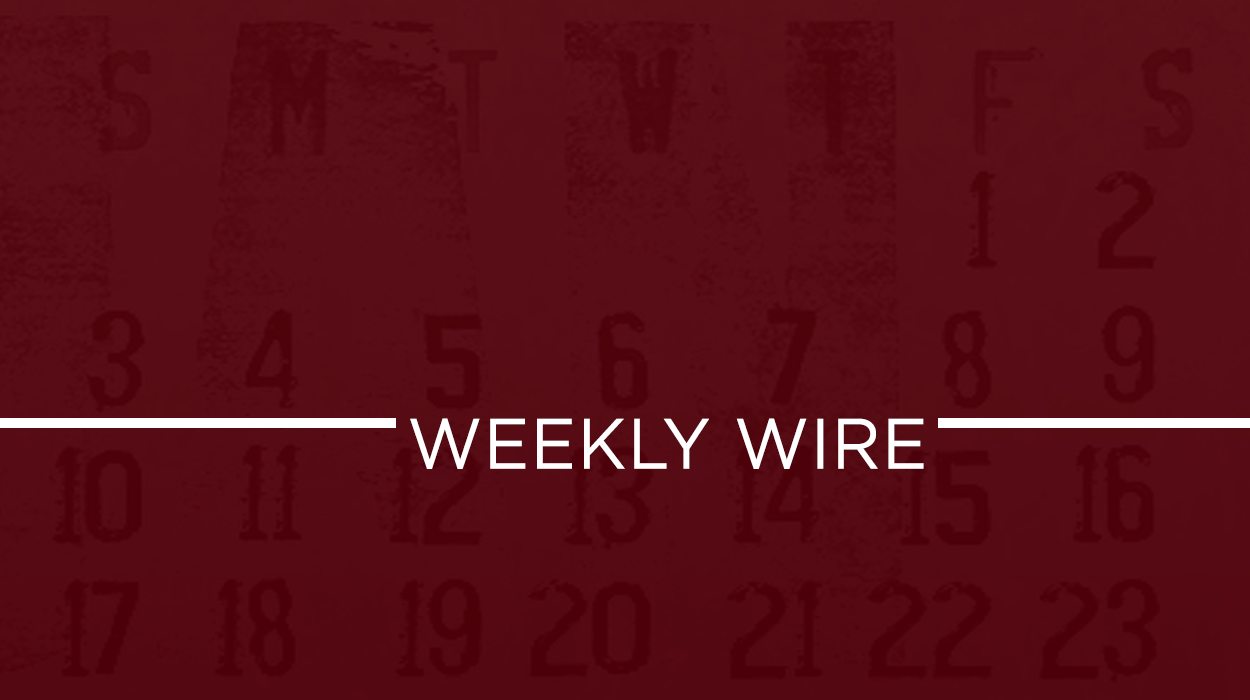 These are the stories we're watching this week. Here is your Weekly Wire:
Jimmy Breslin, the longtime newspaper columnist, novelist, and self-described "street reporter,"

died Sunday at his Manhattan home

. He was 88.

Breslin was writing about humans of New York before

Humans of New York

, and typically chased the atypical story. In 1963,

he profiled Clifton Pollard,

who dug President John F. Kennedy's grave; in 1977, while at

The Daily News

, he received a letter from David Berkowitz, the infamous Son of Sam serial killer, which was published alongside an appeal from Breslin to surrender; and in 1986,

he wrote about David Camacho,

a young man dying of AIDS, a story that won a Pulitzer Prize for commentary. His razor-sharp wit fell into invective in 1990 when he spit racial slurs at a Korean-American coworker, for which he later apologized for. (

"I am no good and once again I can prove it.") Breslin is survived by his wife, Ronnie Eldridge, and six children.
More than 90 percent of the editorial staff at online magazine Slate voted last week to unionize with the Writers Guild of America, East. In a release, participating staff and the WGAE called on Slate and its parent company, Graham Holdings Company, to formalize salary and benefit floors for different positions, establish transparent procedures around layoffs and discipline, and commit to increasing staff diversity. The move to unionize is the latest in an industry-wide trend among digital journalistic enterprises. In the past two years, staff at Vice News, the Huffington Post, and MTV News in the U.S. all signed on with WGAE, while north of the border, Vice Canada's union is still negotiating its first collective agreement with Vice management.
Gavin McInnes had a busy week. While on a Rebel Media "fact-finding mission" in Israel, McInnes filmed a four-minute segment for a web show unaffiliated with the Rebel. In the segment, he laid the blame for the outbreak of the Second World War at the feet of Jewish intellectuals, called Palestinians "stupid Rottweilers," and asked, "why don't we start our own Crusades?" (This list is by no means exhaustive. For a more extensive summary, see Canadaland.) McInnes quickly filmed a mea culpa from Toronto's Pearson airport—this time for Rebel Media—saying, "No offence, Nazis, I don't want to hurt your feelings, but I don't like you. I like Jews," and blamed the widespread outrage on reports that took his comments out of context. Later, McInnes filmed a Rebel-branded video entitled, "Ten Things I Hate About Jews," (which was later renamed "Ten Things I Hate About Israel"). In a column, Rebel co-founder Ezra Levant said the trip was "amazing," and praised McInnes's "correction."
To see more frequent updates from the RRJ, please follow us on Twitter. You can also subscribe to our weekly newsletter for more in-depth news analysis. We'll be back with your next Weekly Wire on Monday, March 27. Expect our print edition to hit shelves this April.
(Visited 167 times, 1 visits today)
This is a joint byline for the Ryerson Review of Journalism. All content is produced by students in their final year of the graduate or undergraduate program at the Ryerson School of Journalism.