Need something to spice up your house tonight? Try an old election poster!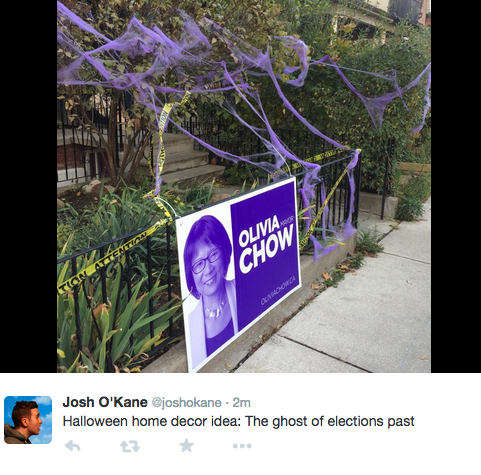 Credit to Josh O'Kane for the snap.
Do you have a topic you want covered on the blog? Email the editor. And while you're here, have you followed the Review and its masthead on Twitter yet?
(Visited 97 times, 1 visits today)
Cormac was the blog editor for the 2014-15 issue of the Review. As a fourth year undergraduate at the School of Journalism, he had a keen interest in sports and business writing. He also hosted the Krates Collective hip hop podcast.