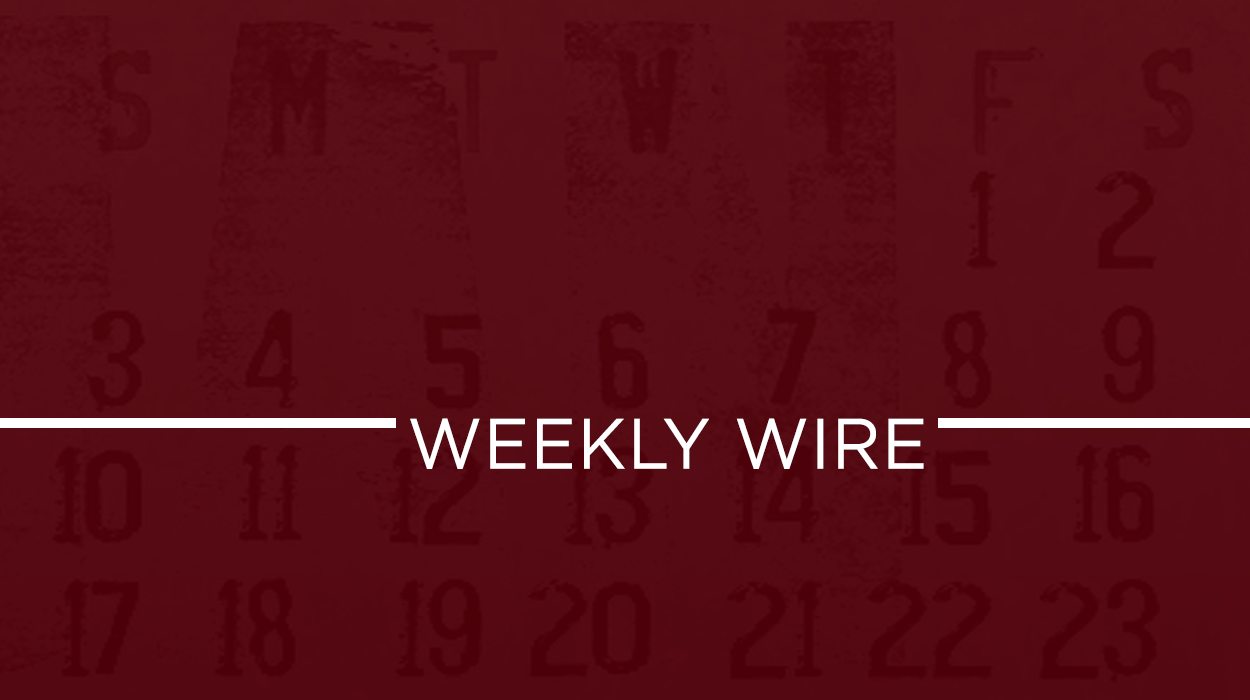 These are the stories we're watching this week. Here is your Weekly Wire:
It's a big week for the

Ryerson Review of Journalism—

our

annual print issue

is hitting shelves on April 6. It's one of our biggest issues ever, with features on APTN, the

Toronto Star

, and

Walrus

editor Jonathan Kay, amongst others. We're also marking the occasion with our first conference,

Breaking Barriers

. Expect panels with writer-at-large

Nicholas Hune-Brown

, photojournalist Meredith Holbrook

, and freelance reporter 

Rebecca Rose

, to name a few, and a keynote address from

Kamal al-Solaylee

, author of the Governor General Award-nominated

Brown: What Being Brown in the World Today Means (For Everyone)

.
Leah McLaren has been suspended for a week following her bizarre column for the Globe and Mail last Monday. In it, she recalled attempting to breast-feed Conservative leadership candidate Michael Chong's baby ten years ago at a house party without permission—an incident Chong publicly confirmed on Twitter after the column was published online. The Globe scrubbed McLaren's column from its website a few hours after it went online, but an archived version was quickly shared on social media. What really infuriated a number of prominent journalists, including Walrus editor-in-chief Jonathan Kay, was that none of McLaren's editors were punished. "They encourage pundits to spill their guts all over the page, but walk away when readers complain about the mess," he wrote.
West coast Postmedia employees may have found some respite from the ailing newspaper owner's latest round of cuts. A few weeks ago, Postmedia announced

it would lay off 54 employees

from its Pacific Newspaper Group, which includes the

Vancouver Sun

and

Province

. On Friday, PNG and Unifor Local 2000, which represents staffers at the two papers, jointly announced that

they reached an interim agreement

to delay the layoffs, buying the two parties time to mitigate job losses and address some of PNG's cost concerns. At the moment, it's unclear exactly how many jobs, if any, might be saved through these talks.
The White House disclosed details of its staffers' finances Monday, including those of President Donald Trump's daughter, Ivanka—now a "special assistant to the President"—his son-in-law, Jared Kushner, and others in his inner circle. Or, perhaps more accurately, the White House made those figures  "available."

ProPublica

managing editor Eric Umansky

took to Twitter

this weekend, explaining that the White House made its disclosure "with an extra dose of opacity." Instead of posting the information online, the administration required that journalists request each document individually, and didn't provide a coherent list of the staffers' names to facilitate the process. It was a tedious problem, but Umansky says ProPublica senior editor

Tracy Weber

had the solution: convince other news outlets covering the disclosure to share information. The

New York Times

and Associated Press quickly agreed to help, and between the three of them,

they collected and published the documents.
Tracey Deer, the Mohawk filmmaker behind APTN's "Mohawk Girls"—think "Sex in the City" set in Kahnawake—is being threatened with eviction from her home because of her recent marriage to a non-Mohawk man. A law forbidding mixed-race marriage has existed on the reserve since 1981. ("Mohawk Girls" also tackles controversial issues on the reserve, including the intermarriage law, and isn't popular with the local band council.) Deer is among 20 other couples who've been ordered to leave by May 1 or face an unspecified "next action step." For more on APTN, check out Karen McCall's feature, "Indigenous First," in the RRJ Spring 2017 issue.
Spring is in the air, the print issue is hitting shelves, and the semester is nearly done—and so goes the Weekly Wire. All isn't finished at the RRJ, though. Features from our print issue will slowly migrate to the RRJ on Medium through spring and summer, and you can always look back at some great online exclusives, long takes on timeless writing, and the five-episode run of this year's RRJ podcast, The Markup. Support the RRJ, and subscribe to have next year's issue land on your doorstep.
This post was updated on April 7, 2017.
(Visited 75 times, 1 visits today)
This is a joint byline for the Ryerson Review of Journalism. All content is produced by students in their final year of the graduate or undergraduate program at the Ryerson School of Journalism.