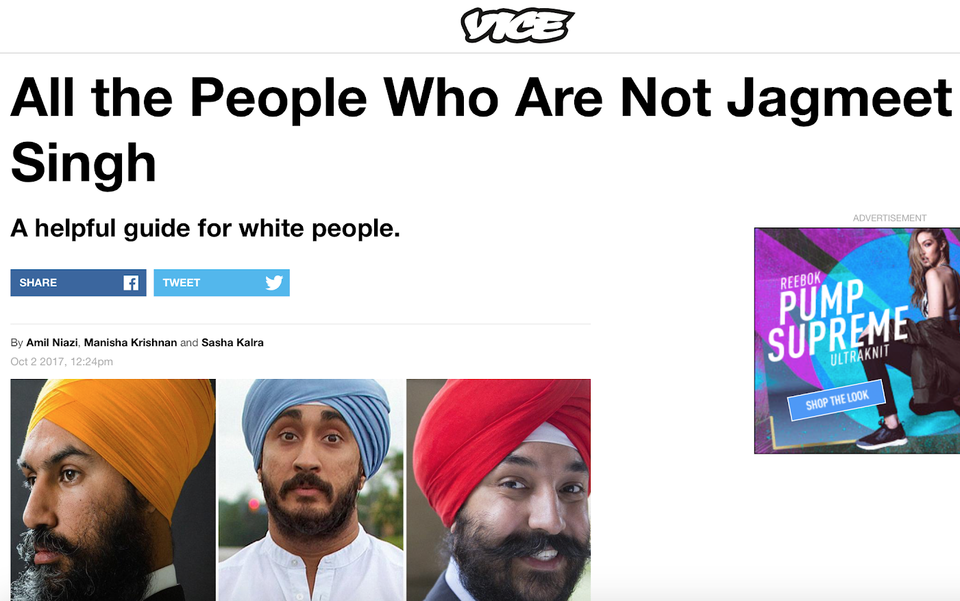 Franco-funniest:
Quebec lawmakers call on businesses to simply say, 'Bonjour' 
—CBC
Quebec politicians passed a motion requiring business owners to say "Bonjour" to customers, instead of the common "Bonjour/Hi," which is meant to signal that customers are free to speak in either French or English. The decision came soon after census numbers showed a slight drop in French as the main language in the workplace in parts of Quebec.
Friendliest:
Winnipeg woman gives eggnog and gingersnaps to burglar 
—CBC
The moral of this story is that if you try to rob a Canadian, they might just give you delicious treats. Try at your own risk. (Don't try this, please).
Sauciest:
Man with red sauce on face charged with meatball theft 
—Associated Press
Boy, was this guy's face ever red when he was immortalized with this headline. Legalize marinara!
Most Canadian:
Canada set to remove drunk canoeing as an impaired driving offence 
—National Post
This will also greatly reduce the budget for Mounties patrolling on canoe. Can you imagine the chases?
Strangest:
Updates to Canada's criminal law will legalize duels and permit pretending to practise witchcraft 
—Vice News
Dibs on Gryffindor.
Punniest:
Hamilton police ask public to 'romaine calm' after $45K lettuce heist 
—Toronto Star
Officers have been authorized to shoot to kale.
Sassiest:
All the People Who Are Not Jagmeet Singh
—VICE

The day after Jagmeet Singh won the NDP leadership and became the first person of colour to lead a major federal political party, CBC Radio host Susan Bonner mistook Canada's Minister for Innovation, Science and Economic Development Navdeep Bains for Singh, probably because they are both Sikh men. When she was called out, Bonner claimed she meant Bains was talking about Singh. So Vice made a helpful list of people in politics and the media who are also not Jagmeet Singh.
Crazy creatures:
Squirrels stealing chocolate bars driving Toronto store owner nuts 
—Toronto Star
"Give me a break," the owner shouted as the pest ran off with a Kit Kat bar.
Seriously?:
Pacific Mall 'deeply disturbed' to learn it is 'notorious market' for counterfeit goods
—CP24
Pacific Mall, known for years across the Greater Toronto Area as the place to buy as many counterfeit goods as you can carry, said it was "disturbed" to learn it is famous for selling counterfeit goods.
Most Patriotic:
'I'm a little embarrassed': Justin Trudeau forgets Alberta in Canada Day speech
—CBC
To be fair, the Oilers suck this year.
(Visited 114 times, 1 visits today)
This is a joint byline for the Ryerson Review of Journalism. All content is produced by students in their final year of the graduate or undergraduate program at the Ryerson School of Journalism.