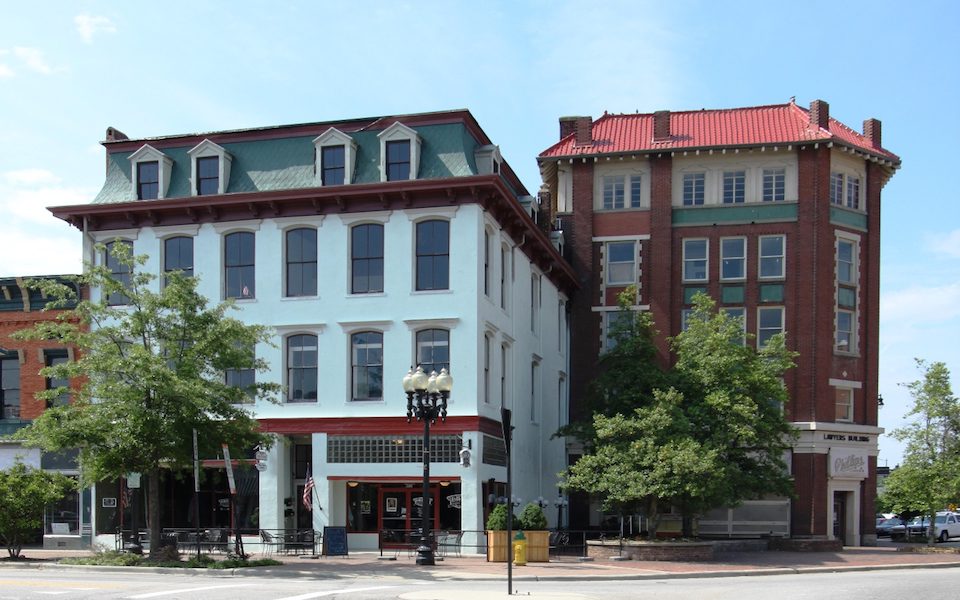 In her 2014 book, Saving Community Journalism: Path to Profitability, Penelope Abernathy lays out a business model to save local newspapers. Abernathy is a professor at the University of North Carolina School of Media and Journalism.  
In one of her classes, students were assigned to local newspapers in the southeastern U.S., where they worked with editors and publishers. Using Abernathy's techniques, students determined what community issues were, and created  plans to turn the market around.
Abernathy created her business model with three changes to increase local news organizations' revenue.
The first change: Tailor print and online ads to readers. Print readers tend to be older and have higher salaries, so ads for more expensive businesses are better for print. Online readers tend to be young, so more affordable, entertaining ads are effective online.
The second change: Work with other local businesses. Rather than advertising in a large newspaper, local businesses should buy advertising space with their local paper.  
The third change: Aggressively pursue new revenue. Newspapers sell their print edition papers at a loss, which means that most of the profits come from advertising. To make advertisers more interested in investing, local newspapers should create competitive advertising packages for online and in print.
The Ryerson Review of Journalism spoke to Abernathy about her work with helping local news organizations fight against social media and shrinking advertising markets. Abernathy also offered a glimpse into her new book about digital journalism, which is scheduled to release in 2018.
RRJ: How long have you been focusing on local news?
Abernathy: It's been all my life. I started at a weekly in eastern North Carolina when I was a college student. In the middle of my career, I went back to Columbia University and got an MBA, and switched over to the business side. Part of that was prompted by a notion in the 1980s that if you cared about good journalism, you needed to learn about the business.
Following my degree at Columbia, I went to work on the business side of The New York Times. I spent more than a decade there. I moved to Harvard with the Harvard Business Review, and then The Wall Street Journal.
What struck me when I returned to North Carolina in 2008 to accept a teaching job, was that while I had been focused on the metros and the larger national newspapers, there was a different kind of challenge for local newspapers.
RRJ: When did you decide to write a book about how to bring back profitability to local newspapers?
Abernathy: People asked me when I came back to North Carolina, "When are you going to come up with a business model for newspapers?" My response was, "There won't be one business model, but many depending on the market." The book was really about laying out what we know and a strategic template that you should be using, as well as benchmarks to help measure the progress.
RRJ: Why is it that "citizen-journalists" on social media can't take the place of trained journalists?
Abernathy: There are some stories that citizen journalists can probably cover very well. One of the abilities that trained reporters have is to provide context ––– not just to events, but to public policy. It's much harder to provide that context if you're just a citizen journalist who does this either as a hobby or a one–time thing. Good journalism is labour intensive and also very expensive. One of the losses for democracy is the lack of that context.
RRJ: How should local newspapers deal with the generation gap?
Abernathy: It depends on how you see your future. When you look for people who subscribe to print only, they are 60 years old and older. If you look at people who read both the print edition and online, it drops down to around 45. If you look at people who read the paper only online, it's 35 years old and under. It's not just a matter of making the content relevant to [the reader], but also how you deliver it to them in a manner that they'll most likely read it.
RRJ: Is there any new information you've gathered since the book was published that you think is worth discussing?
Abernathy: Absolutely ––– I'm publishing a second book. It's coming out next summer, and it's called The Strategic Digital Media Entrepreneur. What it does is lay out a more strategic framework that, instead of focusing on costs, really focuses on developing strategies for media companies based on whether they are dealing with a very active audience or a passive audience.
This interview has been edited for length and clarity. 
(Visited 96 times, 1 visits today)