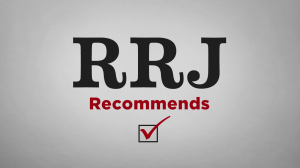 As a hardcore punk–obsessed 23-year-old, I get a little uncomfortable when legacy publications pry the lid of the can of angst I call my Saturday nights at Coalition in Toronto. GQ and Rolling Stone stopped short at hardcore's edges with stories about its fashion, and even Vice offshoot Noisey has only sparingly kept up with the scene. An exception is a Vice mini-doc on New York hardcore band Judge which captured the scene's "equal parts unity and 'get the fuck away from me'" ideology. But, somehow, Kelefa Sanneh's 2015 New Yorker piece "United Blood: How Hardcore Conquered New York" does the New York hardcore scene some justice.
Hardcore emerged as the crass and intrusive younger brother of punk rock in the early 1980s. Its roots are planted in places like Los Angeles, Washington, D.C., and, most notably, New York—cities where punk was popular and thriving before being rejected by what would become hardcore. Sanneh documents this shift and encapsulates eighties hardcore's anti-punk ideology and focus on mindset and lifestyle choices, forgoing its fashion and even the music itself. The article presents a complex history and an "anti-anti culture" that sprawls through "East Village squats and clubhouses" and clubs like CBGB by examining bands like Agnostic Front and Cro-Mags. Sanneh is able to describe the scene's characteristics in a way that avoids repeating the basic "leather jackets and mohawks" perception of punks.
Sanneh disregards the music's hard riffs and creepy bass-line intros. The characters themselves admit that it was never about the music—they hardly even considered themselves musicians at the time. Instead, Sanneh lets them off-handedly recollect their youths, embedding the reader in the messed-up nightlife they inhabited. Sanneh paints the impression that hardcore is something you wake up and "be," rather than a genre of music. But, despite the nonchalance toward the music, Sanneh says that "the best New York hardcore records sound as urgent as any rock music ever made."
No anti-anti culture can remain the same and, later on, Sanneh expertly shifts gears. Transitioning from the "unity versus conformity" ideology and the turf wars of the early years, Sanneh turns his focus to the late eighties and the Youth Crew era where positivity reigned supreme. Again, he sticks to the ideology and the culture of the movement, foregoing drum intros and guitar riffs to discuss Gorilla Biscuits' influential frontman Ray Cappo and his lyrics. However, Sanneh doesn't shy from the scene's oft-glazed-over racism and homophobia. The Dead Kennedys may have coined the "Nazi punks fuck off" mantra, but this is the first time I've seen a mainstream writer acknowledge the scene's occasional not-so-progressive antics.
It's not a perfect oral history. Sanneh relies heavily on two books, American Hardcore and NYHC: New York Hardcore 1980-1990, in addition to quotes from fanzines. They're good resources, but Sanneh's interviews are the best parts of the article, even if a more intimate author-subject relationship would have improved the narrative. However, despite leaning on secondary literature, Sanneh lets the hardcore scene tell its story. This insistence drives the narrative of what, for this jaded, hardcore-obsessed reader, ended up being a surprisingly strong short history.
(Visited 146 times, 1 visits today)