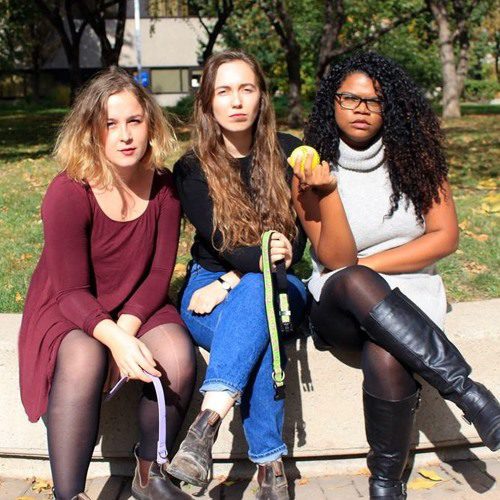 Offleash is the Ryerson Review of Journalism's first-ever regular podcast, published on RRJ.ca every second Wednesday at 3:33 p.m.
In this week's episode, Eternity, our multimedia editor, and guest host Laura Hensley, our departments editor, delve into the issues surrounding indigenous reporting. Stevie Cameron tells us about the process of writing her book, On the Farm: Robert William Pickton and Vancouver's Missing Women. Laura Heidenheim, a third-year Radio and Television Arts student at Ryerson, speaks to us about her documentary, The Memory Projects: Sonya Cywink, which focuses on reframing the perception of missing and murdered indigenous women. And later, our very own Erin Sylvester tells us about travelling to Peawanuck to research her story for the 2016 issue of the Review.
Music courtesy of Paul Nathan Harper, also known as A F L O A T. Find his music here: @a-f-l-o-a-t
Podcast: Play in new window | Download | Embed
Subscribe: Apple Podcasts | Google Podcasts | Spotify | Stitcher | Email | RSS
(Visited 145 times, 1 visits today)
Allison Baker is the multimedia editor for the Spring 2016 issue of the Ryerson Review of Journalism.