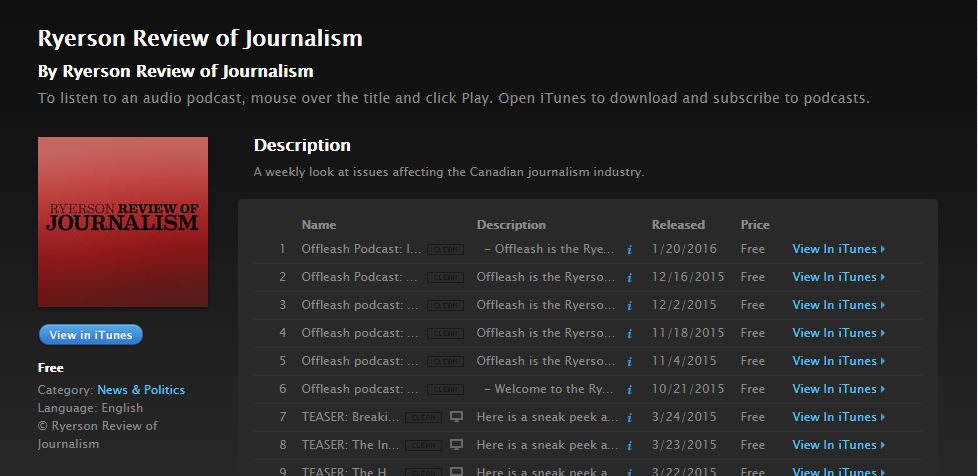 Offleash, the Review's podcast created by senior editor Viviane Fairbank and multimedia editors Allison Baker and Eternity Martis, is now on iTunes.
In honour of this, we made a list of some of our favourite podcasts:
Subscribe to Offleash on iTunes today to keep up with our analysis of the issues affecting the Canadian journalism industry. New episodes come out every other Wednesday at 3.33 p.m.
(Visited 53 times, 1 visits today)
Fatima Syed is the blog editor of the spring 2016 issue of the Ryerson Review of Journalism.