Compelling Canadian stories to enjoy from the great indoors this summer
It's been nearly three months since measures were put in place across Canada to slow the spread of COVID-19. From mid-March until the end of the semester, Ryerson University students attended classes and meetings virtually, and completed their assignments from home. Those of us at the Ryerson Review of Journalism produced the print version of our magazine remotely, with the members of our masthead toiling away from our bedrooms, kitchens, home offices and, as was the case with our final podcast episode, our closets. (Check out a behind-the-scenes look at how we recorded a podcast during the pandemic.)
Around the country, economies are beginning to open up. But that doesn't mean the pandemic is over. The sun may be shining now that it's June, but best practices still include emphasis on physical distancing. For many of us, that means continuing to watch a lot of film and television.
Some spent March, April, and May rewatching prestige shows like The Sopranos and Sex and the City. Others watched documentaries, like the massively popular, albeit disturbing, Netflix series Tiger King, which garnered a staggering 34 million American-based viewers in its first 10 days, becoming the platform's most watched original series since Stranger Things. According to Netflix's first-quarter earnings report, Tiger King was viewed by 64 million households globally. According to the same report, Netflix gained nearly 16 million global customers during the first three months of 2020, marking the company's biggest ever quarterly increase of subscriptions.
Not everyone has access to paid video streaming services. Thankfully, there is free content out there—some from our own backyard.
The National Film Board of Canada's (NFB) website is a treasure trove of documentaries that can be viewed without a paid subscription. All you need is an Internet connection, a screen, and to respect the civic responsibility of staying away from Trinity Bellwoods Park (to watch educational content instead).
One important aspect of the NFB is its role in Indigenous-led filmmaking, a precedent that was set with the formation of the Indian Film Crew (IFC) in 1968. The IFC consisted of seven young Indigenous members who were trained in the art of filmmaking for five months, with the goal of creating Indigenous-centric work.
The first three films created under the IFC initiative were The Ballad of Crowfoot (1968), These Are My People… (1969) and You Are on Indian Land (1969), which can be viewed on the NFB's website. These films strongly condemn the Canadian government's systemic, discriminatory practices against Indigenous peoples, in sharp contrast to the NFB's earliest films, which were directly in service of government departments.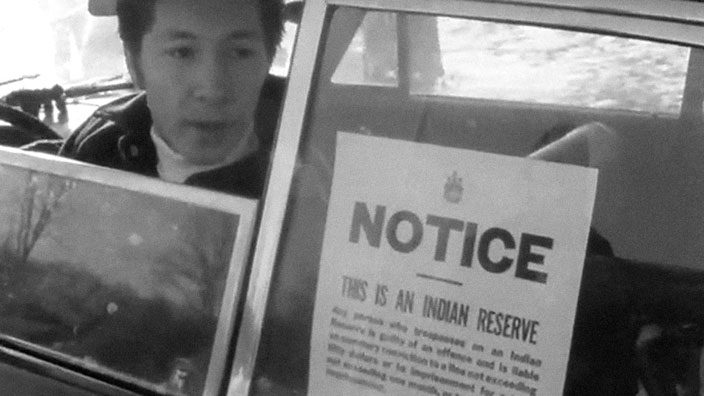 Today, the NFB continues to support emerging directors, showing a wide range of Canada's national spirit. Here are eight NFB documentaries that illuminate the richness and diversity of Canadian life:
Our Dear Sisters (Kathleen Shannon, 1975)
Kathleen Shannon's short documentary peers into powerhouse Abenaki director Alanis Obomsawin's personal life at the onset of her career, and as the mother of her adopted daughter. In Our Dear Sisters, Obomsawin is steely-eyed and confident as she talks about her many commitments. She deftly dismisses the concept of dividing her identity between working director and a mother to a young child. Shannon tells the story of Obomsawin before she became the world-renowned filmmaker she is known as today.
(The NFB's website also hosts the majority of Obomsawin's other films, including her 1971 directorial debut, the 13-minute Christmas at Moose Factory and the 1972 series History of Manawan.)
SHAMELESS: The ART of Disability (Bonnie Sherr Klein, 2006)
Films about people with disabilities often fall into what activist and comedian Stella Young has dubbed "inspiration porn"—stories marketed toward non-disabled audiences that focus on positive moral narratives and wind up pitying people with disabilities. 
SHAMELESS: The ART of Disability isn't that. Instead, it rips at the "inspiration porn" trope and makes art out of it. (Bonnie Sherr Klein, the film's director and narrator, is herself disabled as a result of two strokes she suffered at 46.) In the film, five artists document a road trip from British Columbia to Nova Scotia, with microphones recording all along. The resulting documentary is full of love, fun, and reframes stories of disability typically seen on the big screen. 
Show Girls (Meilan Lam, 1998)
This musical documentary follows the stories of former show girls Bernice, Tina, and Olga, as they perform in Montreal's Black Jazz scene from the 1920s to 1960s. The film intertwines sit-down interviews with archival footage. Viewers are transported to "party city" Montreal, with its hectic dance floors fueled by high-energy jazz music and an abundance of alcohol. It offers a glimpse into a world that audiences may associate with New Orleans or New York City's Harlem, and illuminates Montreal's history at the forefront of Canadian music and culture.
Cries from the Deep (Jacques Gagné, 1981)
Jacques Gagné's documentary is admittedly serious in tone. But the enchanting images of the ocean immerse the viewer in a whole new underwater world. The film follows famed oceanographer Jacques Cousteau and his 24-member team as they dive into the waters near the Grand Banks of Newfoundland. Cameras pan across the sea floor, showing the wreckage of sunken ships, vegetation, and sea life.
My favourite clips are the ones that show jellyfish fluttering in the green sea, creating hypnotizing visuals. It makes me wonder how the ocean floors look now. It feels like there is always something lurking in the darkness off-camera. Cries from the Deep continues to be a beautiful and haunting exploration, even 39 years after its release.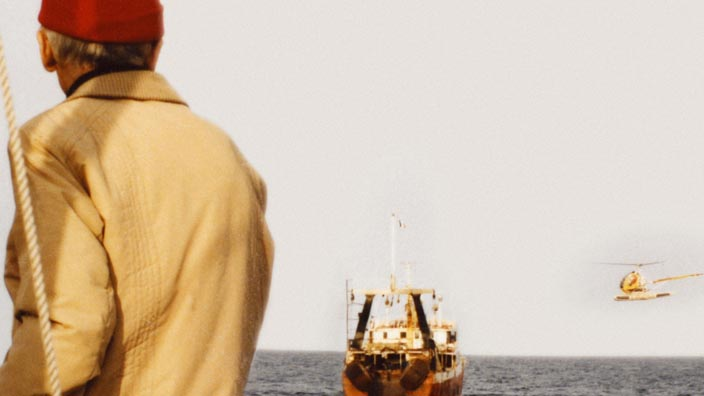 Opre Roma: Gypsies in Canada (Tony Papa, 1999)
Full of music, entertainment, and voices from a community rarely centered in mainstream media, Opre Roma: Gypsies in Canada showcases the Roma diaspora and their life in '90s-era Canada. Stories from the elder generation explore the discrimination Roma people faced in Europe, and the renewal of culture among the younger Roma diaspora in Canada. The documentary features Julia Lovell, a human rights activist who advocates for Roma people. Much of the film focuses on her relationship with her father, who remains significantly impacted by the discrimination he and his family faced. By shining light on that darkness, Papa shows the communal spirit of people gathering together.
Family: A Loving Look at CBC Radio (Donald Brittain & Robert Duncan, 1991)
It wouldn't be a list compiled by the Review without a documentary about journalism. This film is a tribute to director Donald Brittain, who died during production. It's not just a film for journalists, but for anyone who grew up listening to CBC Radio and the familiar voices of hosts like Vicki Gabereau and the late Peter Gzowski. Viewers are led into the studio and given a look at the old technology used to create beloved radio shows. Crew members talk about the difficulty of connecting a large country with limited technology, a hurdle that seems quaint today thanks to the Internet.
Redskins, Tricksters and Puppy Stew (Drew Hayden Taylor, 2000)
Ojibwe director and playwright Drew Hayden Taylor explores the lives of Indigenous comedians across Canada, asking what comedy means to them. In hard times, laughter can lighten the mood and change the way we view serious issues. The added benefit of watching this film, initially released in 2000, is seeing whether the jokes hold up after 20 years. The documentary shows many sides of these comedians, from clips of their stand-up routines to their personal creative processes. One particularly enjoyable inclusion is the iconic Dead Dog Café Comedy Hour radio show, which ran on CBC from 1997 to 2000.
Capturing Reality: The Art of Documentary (Pepita Ferrari, 2008)
What better way to finish up a list of documentaries than with a film about documentaries. Capturing Reality is a collection of interviews with documentarians around the world. The subjects talk about why they went into documentary filmmaking, and share defining moments from their careers, often including short clips of key documentaries discussed. What I appreciate about this film is that many of the documentarians didn't come from a filmmaking background. One director, Laura Poitras, was a chef for about a decade before she made her first film. Capturing Reality is a love letter to the documentary genre and the possibilities that unfold thanks to films about real, unscripted people and the world around them.
(Visited 1,213 times, 1 visits today)
Randeep Mandar is the co-chief of research for the Ryerson Review of Journalism. She is a fourth-year undergraduate student who has written and copy-edited for Ryerson's New Wave Magazine. She writes about mental health, internet culture and the intersection between journalism and academia. Outside of journalism, she writes poetry and fiction.