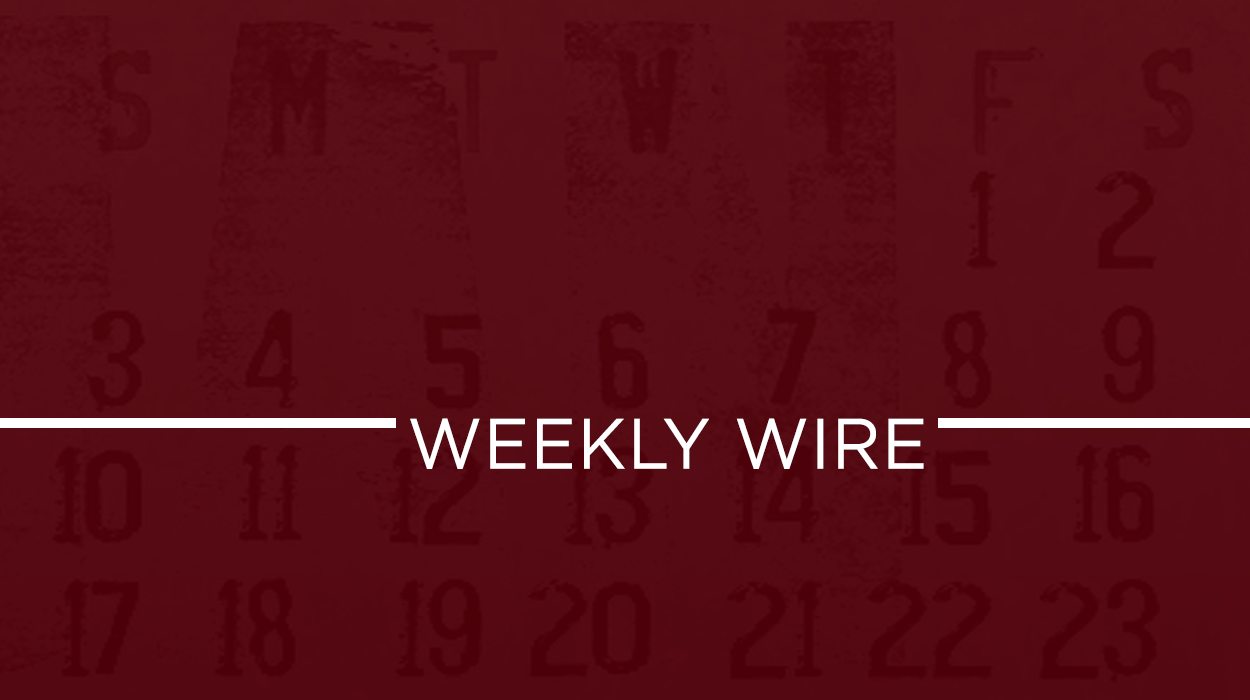 These are the stories we're watching this week. Here is your Weekly Wire:
Last week, the Globe and Mail's Mark Medley and CBC q's Candy Palmater separately interviewed novelist Joseph Boyden, whose long-claimed Indigenous ancestry came into question after an APTN investigation last month found little to substantiate it. (Check Karen McCall's take on the headlines that followed.) Boyden largely stuck to a statement released last week, saying that while a "small part" of him is Indigenous, it's a "big part" of who he is, but nevertheless apologized for his role as a de facto spokesperson for Indigenous issues in Canada. Critics said that Boyden only took on select interviews, that he failed to take on criticisms directly, and that the CBC's interview was "clueless." See Canadaland for a roundup of reactions.
Last week, Buzzfeed published a dossier making "

explosive — but unverified — allegations

" that Russian security services have compromising information about President-Elect Donald Trump, a story several news organizations passed up. The story followed an

earlier CNN report

saying that both Trump and outgoing President Barack Obama were briefed on its contents, the details of which CNN refused to disclose. Trump responded by calling Buzzfeed a "failing pile of garbage" at his most recent press conference. Journalists were divided on how the dossier was reported. In the

Washington Post

, media columnist

Margaret Sullivan

called the

allegations "scurrilous accusations," a sentiment

echoed

by

several

others

, while

Glenn Greenwald

,

co-found of The Intercept

,

praised 

praised Buzzfeed

in an interview with BBC.

He

isn't

alone

. Buzzfeed's Editor-in-chief Ben Smith

explained the decision

in an internal email later posted on Twitter.
Russian journalist

Alexey Kovalev

inaugurated U.S. news organizations' next four years with "

A Message to my doomed colleagues in the American media

" in a grim post on Medium that quickly

went viral.

In it, Kovalev dispenses advice gleaned from 12 years of covering President Vladimir Putin's Russia, "w

ith a short hiatus when our leader wasn't technically our leader." Kovalev's main points: "Welcome to the era of bullshit"; "don't expect any camaraderie": "expect a lot of sycophancy"; and "you're always losing." CNN might have had

the first look into the future

when Trump refused to answer a question from its reporter,

Jim Acosta

, calling his organization "fake news."
TVO

received a $2 million donation last week

, which will be directed toward community news hubs: first in Thunder Bay, then toward three more that have yet to be named. The gift comes courtesy of Barry Green, a Toronto-based property developer, and his mother Goldie Feldman by way of the

Barry and Laurie Green Charitable Trust.

In an interview with J-Source

, Green called TVO a "provincial treasure," saying he and his mother enjoy discussing its documentaries. Despite the windfall, media-watchers say

it's unlikely to prompt similar donations

amongst other philanthropists.
To see more frequent updates from the RRJ, please follow us on Twitter. You can also subscribe to our weekly newsletter for more in-depth news analysis. We'll be back with your next Weekly Wire on Monday, January 23.
(Visited 119 times, 1 visits today)
This is a joint byline for the Ryerson Review of Journalism. All content is produced by students in their final year of the graduate or undergraduate program at the Ryerson School of Journalism.