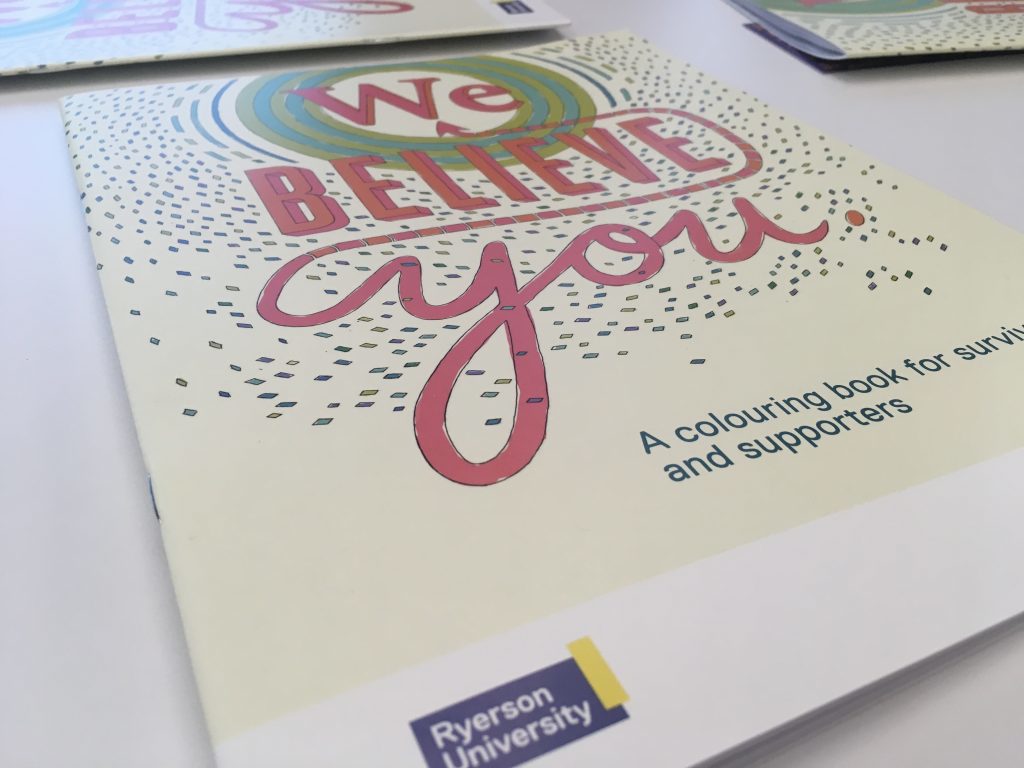 When Jian Ghomeshi was acquitted of sexual assault on an unusually cold and rainy day last spring, it wasn't much of a surprise. The testimony of the three complainants, their treatment from the judge, and the meticulously-crafted defence by Ghomeshi's legal team—complete with props including a bikini photo and a 13-year-old handwritten letter—all seemed to lead, inevitably, to that conclusion. But for many observers, that didn't make the verdict easier to take.
The case was one of the most high-profile in recent Canadian history. And as in any case involving sexual assault, high-profile or not, coverage was wildly divergent depending on the source. The trial not only put the Canadian legal system's handling of sexual assault on display, but also the way the media writes about it. Journalists frequently have to write dispassionately about topics that normally provoke empathy, but many people feel that news coverage of sexual assault can be especially insensitive or misinformed. Those kinds of omissions are what inspired the Toronto-based group Femifesto to create "Use the Rights Words," a free guide offering journalists tips on reporting sexual violence.
On March 24, 2017, exactly one year after Ghomeshi's acquittal, the group gave out awards to honour respectful reporting on sexual assault. The winners included CBC News' podcast Who Killed Alberta Williams, about a 24-year-old Indigenous woman whose killer was never found; a series of interviews on CBC's The Current about the treatment of the complainants in the Ghomeshi case; and Scaachi Koul's "Rape Culture is Surveillance Culture" in BuzzFeed. Every nominee in the first-person narrative category won: Femifesto's Farrah Khan, who's also the coordinator of Ryerson University's Office of Sexual Violence Support and Education, explained that the group decided not to prioritize any survivor's account over any other. That category included "Making Threats" by Rebecca Jade, "Fifteen Years of Silence" by Lauren McKeon, "Breaking the last silence around my sexual abuse" by Anna Côté, and "I tried to warn women about Jian Ghomeshi – and it nearly destroyed my life" by Carla Ciccone. Toronto Star columnist Rosie DiManno was singled out for a dishonourable mention for a post-Ghomeshi column titled "Treating women like victims is not the answer," which was criticized for "undermining experiences of sexual violence and promoting rape myths that are based on outdated stereotypes and opinion."
Four amazing trailblazers who are changing the landscape of media reporting on #VAW #UseTheRightWords pic.twitter.com/Nfht0uQggl

— YWCA Toronto (@YWCAToronto) March 24, 2017
The awards were preceded by a quick panel discussion featuring Toronto Star courts reporter Alyshah Hasham, Maclean's columnist Anne Kingston, and Buzzfeed Canada senior writer Scaachi Koul. Hasham, who covered the Ghomeshi trial for the Star, emphasized that journalists should not assume every kind of sexual assault falls under the same narrative. It's important that news outlets are "making sure that there are a variety of different stories being told," she said. "I think we get really comfortable with a certain kind of story." Moderator Farrah Khan brought up the fact that racialized people and sex workers can get left out of these discussions; later Kingston mentioned that older women are also rarely considered as victims of sexual violence, as are men.
Koul said providing context can be helpful, especially when there are comprehension gaps. At the time of the Ghomeshi case, she said, "a lot of readers didn't understand how anybody could get trapped by somebody like that, or how anybody could get caught in that situation." Buzzfeed Canada's coverage of the case included explanations of various "rape myths," and how those can affect the way people think about assault trials.
Good journalism can lead to progress in these areas, Kingston said. She pointed to the The Globe and Mail's "Unfounded" investigation, led by investigative reporter Robyn Doolittle, as one of the factors responsible for the federal government's allocation of $100 million over five years to combat gender-based violence in its 2017 budget. (Koul, while not discounting Kingston's point, was c
ritical
of the idea that the government's acknowledgement is much of a milestone. "What a low bar we have!" she said.)

Koul also pointed to the importance of the images that accompany articles on sexual assault. "If there's an allegation against someone, do you need to use the photo of the person being accused? Is there not another way to do it?" she asked. In the Ghomeshi trial, because there were so many press photographers at court, he was front and centre in the vast majority of stories about the case. Koul thinks that was the wrong tack. "I know it was hard to find visual representations of the case other than, you know, him at court. Him leaving court. Him looking unhappy. That weird haircut he got. That became part of the narrative, but part of it is about some creativity to find other ways to do it."
None of the three journalists thought that much had changed in Canadian reporting about sexual assault since Ghomeshi, but they did express some cautious optimism. Hasham offered that she thought these stories were being told more often. Kingston said she thinks the public is now more aware of the tactics used by defence lawyers in sex assault cases, specifically Ghomeshi defence lawyer Marie Henein's "deft employment of rape myths" and "victim whacking." Before the trial, Kingston said, "we naively believed this was not part of court process. It is. We saw it in real time."
"Are we further ahead, a year after Ghomeshi?" she asked. "I don't know. We're having a conversation. That's a start, but that's not enough, by a long measure."
(Visited 125 times, 1 visits today)