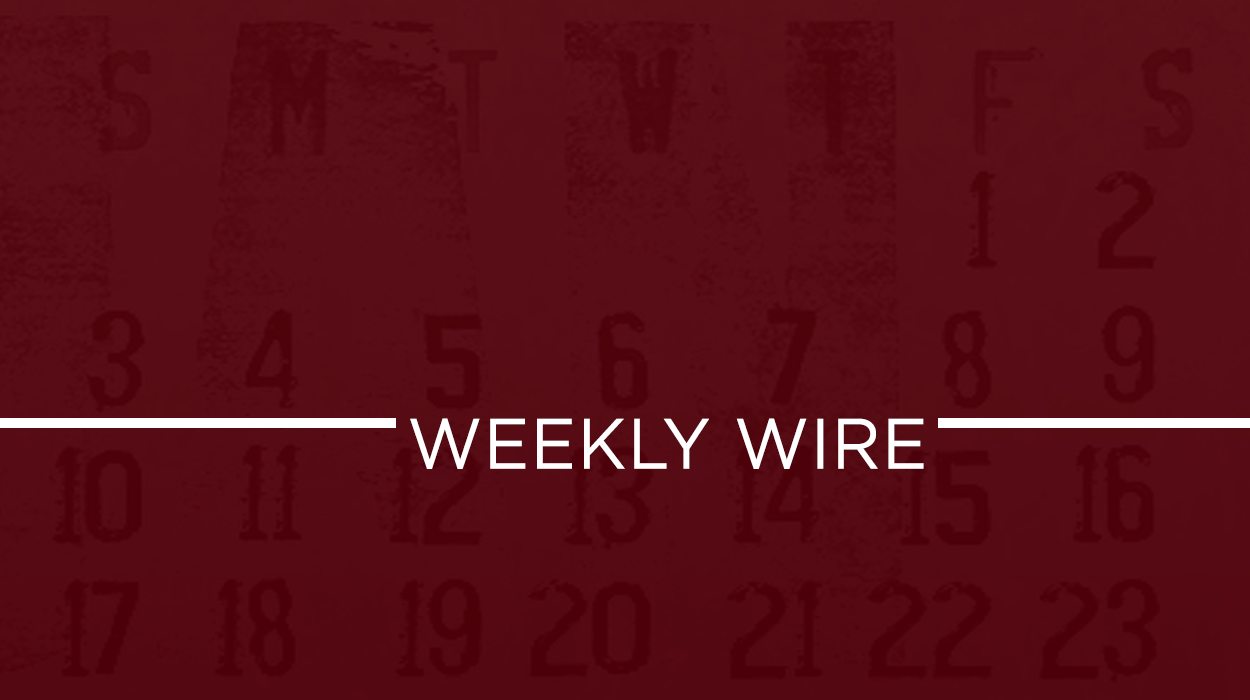 These are the stories we're watching this week. Here is your Weekly Wire:
Reporters for the

New York Times

,

Los Angeles Times

,

BuzzFeed

, BBC, CNN, and Politico—aka the "

opposition party

"—were

barred from a White House press briefing

on Friday. The maneuver is just of the latest salvos in U.S. President Donald Trump's ongoing feud with reporters, which have included that bizarre

75-minute tangent-as-press conference

and his

spurning of the White House correspondents' dinner

. (The latter hasn't happened since 1981, when President Ronald Reagan declined—he'd taken a bullet to the chest a few weeks before.) 

"Nothing like this has ever happened at the White House in our long history of covering multiple administrations of different parties."

New York Times

executive editor Dean Baquet said in a statement. "Free media access to a transparent government is obviously of crucial national interest."
The Federal Communications Commission

voted on Thursday

to scuttle transparency requirements that small and medium-sized Internet Service Providers  disclose prices, speeds, and fees to consumers. Ajit Pai, the FCC's commissioner and a former Verizon attorney, said last week in a

Medium post

that the move addresses a disparity in Internet access between well-connected cities and shut-out rural areas. Despite the limited scope of the rollback,

critics

aren't

convinced

, and see it as the beginning of an attack on net neutrality, a long-kept standard preventing ISPs from privileging certain content, like, for example, "news" over actual news. The move might affect net neutrality in Canada, which the CRTC enforces, but recently held hearings on.
Conservative Party leadership candidate Kevin O'Leary may have been

dropped by Bell Media

networks BNN and CTV when he announced his bid to take over the Tories, but the self-described

Mr. Wonderful

is still a

paid pundit south of the border

. O'Leary has made the business-focused CNBC his platform of choice for promoting his candidacy, sniping at Trudeau, and boosting his own business credentials

. O'Leary was also featured on the American shopping channel QVC

hawking his namesake wines.
To see more frequent updates from the RRJ, please follow us on Twitter. You can also subscribe to our weekly newsletter for more in-depth news analysis. We'll be back with your next Weekly Wire on Monday, March 6. Expect our print edition to hit shelves this April.
(Visited 78 times, 1 visits today)
This is a joint byline for the Ryerson Review of Journalism. All content is produced by students in their final year of the graduate or undergraduate program at the Ryerson School of Journalism.