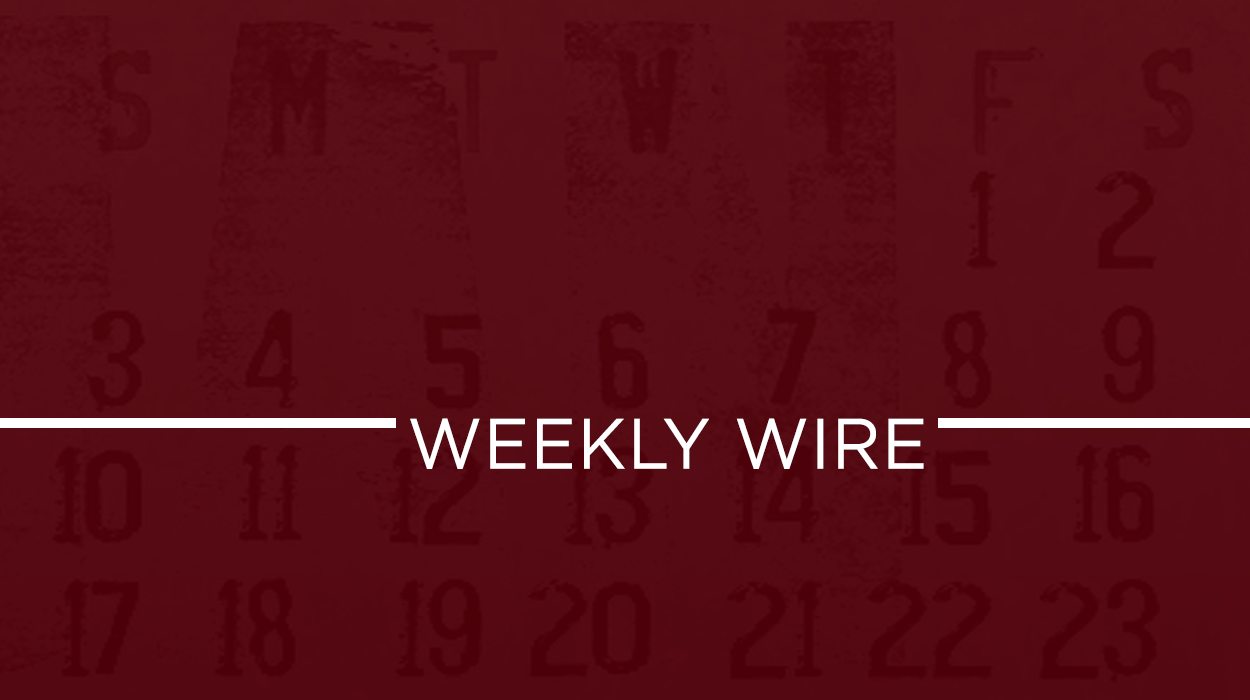 These are the stories we're watching this week. Here is your Weekly Wire:
Ezra Levant

presided over a

Rebel

-hosted

"

rally for free speech

"

at Canada Christian College in Toronto last week. The rally was organized as a "stand against Sharia law"—the Rebel's interpretation of

M-103

, a non-binding motion calling for a "whole-of-government approach" to combat systemic discrimination in all forms, including Islamophobia. Conservative Party leadership candidates Kellie Leitch, Brad Trost, Pierre Lemieux, and Chris Alexander spoke at the event, which in addition to an impassioned rendition of "O Canada," included the occasional 

Nazi salute

 rising from the crowd. 

After denouncing the

Vice

and Postmedia journalists covering the event, Levant said threats made against the original venue, Montecassino Hotel (

which the hotel's general manager denies happened

), prompted the switch to the CCC. He then solicited donations to help "defray [

the Rebel

's] security costs."
On Thursday,

Mark Zuckerberg

took to Facebook to write a

5,700-word manifesto

on "

Building Global Community

," a project he described as "bigger than any one organization or company." (It just so happens that Facebook is to  play a key role.) The open letter details the founder's vision for a future in which the social media giant is used "for keeping us safe, for informing us, for civic engagement, and for inclusion of all." Should Zuckerberg succeed in realizing his vision, Facebook could become, as

The Atlantic

described it, a "news organization without journalists." Despite the manifesto's "rule-them-all" undertones, Facebook's founder still believes "a strong news industry is also critical to building an informed community."
A

New York Times

program aimed at giving public school students access to

nytimes.com

, launched on Feb. 9, reached

209,000 sponsored digital subscriptions

within eight days. The newspaper

said

the program is "a direct response to the numerous unsolicited contributions and offers to purchase large volumes of subscriptions

The Times

has received from its readers since November 2016." Since Trump's election, the newspaper has witnessed a subscription surge. It

gained

276,000 digital subscribers over last year's fourth quarter, bringing the Grey Lady's

total print and digital circulation to over 3 million.
This Wednesday, Global TV anchor

Angie Seth

is moderating "

Changing the Face of Media,

" a Canadian Journalism Foundation-sponsored panel on diversity in newsrooms.

Toronto Star

columnist

Desmond Cole

,

Huffington Post Canada

living editor

Arti Patel

,

Colour Code

co-creator and co-host

Hannah Sung

, and

BuzzFeed

Canada

senior writer

Scaachi Koul

will discuss their focus on bringing a greater diversity of voices to the news, and the impact their efforts are having on both journalists and the communities they represent.
To see more frequent updates from the RRJ, please follow us on Twitter. You can also subscribe to our weekly newsletter for more in-depth news analysis. We'll be back with your next Weekly Wire on Monday, February 27. Expect our print edition to hit shelves this April.
(Visited 85 times, 1 visits today)
This is a joint byline for the Ryerson Review of Journalism. All content is produced by students in their final year of the graduate or undergraduate program at the Ryerson School of Journalism.