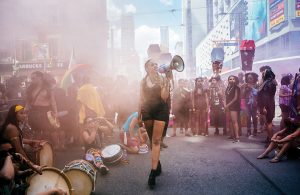 In the mid–1990s, the Toronto Star newsroom bustled with around 25 photojournalists who all covered different stories. Now, that same newsroom is lucky to have 10 photographers on staff. With the economic crash in 2008, the rise of social media, and the precipitous decline in ad revenue, photojournalists are being cut from the newsroom dramatically. Some of the most substantial examples include the dismissal of the entire Chicago Sun-Times photography staff by May 2013.  In Canada, The Globe and Mail cut all but two of its staff photographers in 2014.
Though the Chicago Sun-Times commissions freelance work, there is significant pressure on reporters to capture their own photos and video. The news organization even gives reporters iPhones to get the shot.
Instead of weathering the storm alone, some enterprising photojournalists have started working together in groups known as photography collectives. While each collective has its own unique brand, there is one common thread—to uphold photojournalism standards and continue to encourage excellence in photography.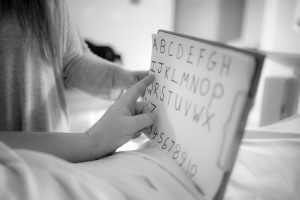 SOFIA (Society of Females in Art) is an all-woman photography collective that was organized in the summer of 2014 over a few drinks in a Toronto bar. Group members knew of each other through their line of work and broached the idea during an industry party, says founding member Michelle Yee.
"We wanted to come up with a reason to hang-out together, but through the context of photography," she writes in an email.
SOFIA provides a way for these photojournalists to communicate their ideas and support one another. The collective debuted its first showcase, Bad Behaviour, in May 2016 at the Scotiabank Contact Photography Festival in Toronto.
The resulting exhibit displayed each photographer's perception of the phrase "bad behaviour," capturing the emotions of rebellion, fear, and insecurity through their work.
"SOFIA is very close to my heart," Yee adds. "I don't think I would be here without that collective."
Since the exhibition, SOFIA has decided to mentor other photographers through a mentorship program. They published a social media call-out to gauge public interest and were overwhelmed with the response.
"The number of applicants made us realize how much of a need there was for support," Yee says.
The year-long mentorship aims to help female photographers work on their technique and create a voice. In May 2017, seven of SOFIA's eight group members—spanning across Toronto, New York City, and Los Angeles–all took on mentees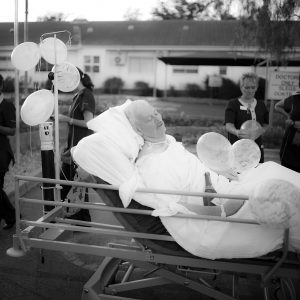 Yee's mentee is an amateur photographer based in Chicago. Prior to the mentorship, she was already working on her technique and needed more support, says Yee.
Similar to SOFIA, the Boreal Collective was created to provide a safe haven for photographers seeking a community. Formed in 2010, the group has held a series of professional workshops and an event known as the Boreal Bash in Toronto, as well as in Puebla and Oaxaca City, in Mexico.
These events provide a networking opportunity for photojournalists and are a chance for the collective to showcase its work and promote new initiatives—like the launch of its newsprint publication Tension in 2014.
Johan Hallberg-Campbell, a former Boreal Collective member, says the idea for the group started in 2010 at one of his exhibitions, Scalpay: Last of the Fishermen.
"I wanted to go ahead with the Bash idea and thought a collaboration with Boreal would be great," Hallberg-Campbell says. Joining the group was also a way for him to receive critical feedback on his work, which he believes is important for any medium.
Hallberg-Campbell understood the value of criticism during his time at the Glasgow School of Art. In his photography class, he recalls one of his classmates told the instructor she was content with her work and didn't need criticism from others.
"The teacher went ballistic and kicked her out of class for being egotistical," Hallberg-Campbell remembers.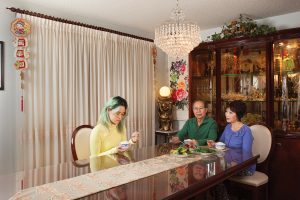 Growing up, Amber Bracken would read issues of her grandparents' National Geographic magazines. The photos laid out on glossy pages sparked her interest in photography at a young age. Now, she is a freelance 
photographer based in Edmonton and hopes her own photography can have similar significance to others.
"I was creative and I wanted to do a job that was meaningful," she says. "So many images presented to us are filtered or edited in some way and photojournalism cuts through that."   
Along with freelancing, Bracken is also a member of the Rogue Collective—a photography organization which prizes a strong sense of journalistic integrity and high standards.
Bracken started working for the Edmonton Sun in 2008 but was laid off at the end of 2013, which is why she decided to launch her freelance career. Shortly after, she discovered Rogue.
"I was drawn to the idea that you can accomplish more together," she says. "Also as a counterbalance to the loneliness of freelancing."
Rogue has members based across Canada, with some in Ontario and Alberta, which can help its members expand their audience.
"It's a matter of having reach, if we do a project or a collaboration, we have a louder voice than we would as an individual," she adds.
However, working with a large number of people can also slow down progression of projects.
"The inertia can be crippling," Bracken says. "We'll have good ideas and conversations, but actually taking those ideas and making them reality can be frustrating."
But even with the inevitable hurdles of group work, photo collectives could still be the future of photojournalism.
"That's really what the freelance experience is right now," Bracken says. "it's almost like you're engaged in a bunch of different communities."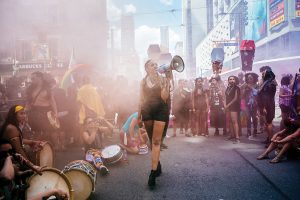 (Visited 183 times, 1 visits today)