Canadian-Egyptian journalist Mohamed Fahmy has now been in an Egyptian jail for 319 days. He was arrested along with fellow Al Jazeera reporters Baher Mohamed and Peter Greste in December 2013, under trumped up charges of spreading false news and aiding the Muslim Brotherhood, an outlawed organization. All three are now sitting in prison just for doing their jobs—reporting the news. Famhy's sentence is seven years.
The prison sentences have been publicly condemned by many, including the White House, the European Union and Canadian Journalists for Free Expression (CJFE). Absent from that list is Prime Minister Stephen Harper.
The initial outcry from journalists and the public was also loud. A petition created by CJFE obtained nearly 11,000 signatures, and it's estimated over 200,000 people have signed similar petitions worldwide. February 27, 2013 saw a day of global protests calling for their release. A slew of articles, blogs and videos were published, and the hashtag #FreeAJStaff hit 2 billion impressions by the end of October.
Inevitably, as months wore on, Fahmy and the other journalists were pushed from the headlines. When there's an update, such as Fahmy's upcoming opportunity to appeal on January 1, his name pops back up. But aside from that, Fahmy's situation is forgotten by many. His family's Go Fund Me campaign has raised $31,715 of their $350,000 goal.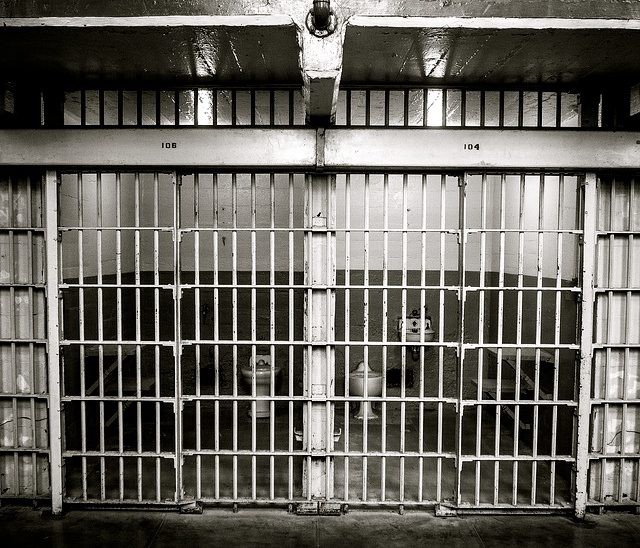 Elizabeth Renzetti writes that the worst thing we can do is forget dissidents, because then we're doing their captors' work for them. It's our job as journalists to keep the public caring and motivated to try to help Fahmy. But what does that even mean? There were weeks of strong, public outrage. The #FreeAJStaff hashtag is still mentioned dozens of times a day. Yet nothing has changed. It's difficult to justify making Fahmy's story a lead one when not much is new. It's easy to feel powerless.
Canadians Tarek Loubani and John Greyson were detained in Egypt for 50 days in 2013. They write that only Harper and Foreign Affairs Minister John Baird can get prisoners like them and Fahmy released, but they won't do it "without the pressure of Canadian citizens everywhere."
Peter Mckenna, a professor and chair of political science at the University of Prince Edward Island, points out that securing the release of a prisoner in the Egyptian legal is a "tall order," especially given Canada's overtly pro-Israeli policies. He details a speech given by former prime minister Joe Clark, who said in a situation like this, the worst thing to do is to harshly criticize publicly the government that can decide the prisoner's fate. Clark suggests the best practice is to work quietly under the radar.
Mckenna's bottom line: there's no magic wand that can be waved here. Still, we need to continue to send the message that journalism is not a crime, and fabricated accusations and sham trials should not be tolerated: not by journalists, not by the public and not by our government.
Do you have a topic you want covered on here? Email the blog editor. While you're here, be sure to follow the Review and its masthead on Twitter. 
Thanks for Jumilla for the feature photo. 
(Visited 94 times, 1 visits today)
Cormac was the blog editor for the 2014-15 issue of the Review. As a fourth year undergraduate at the School of Journalism, he had a keen interest in sports and business writing. He also hosted the Krates Collective hip hop podcast.