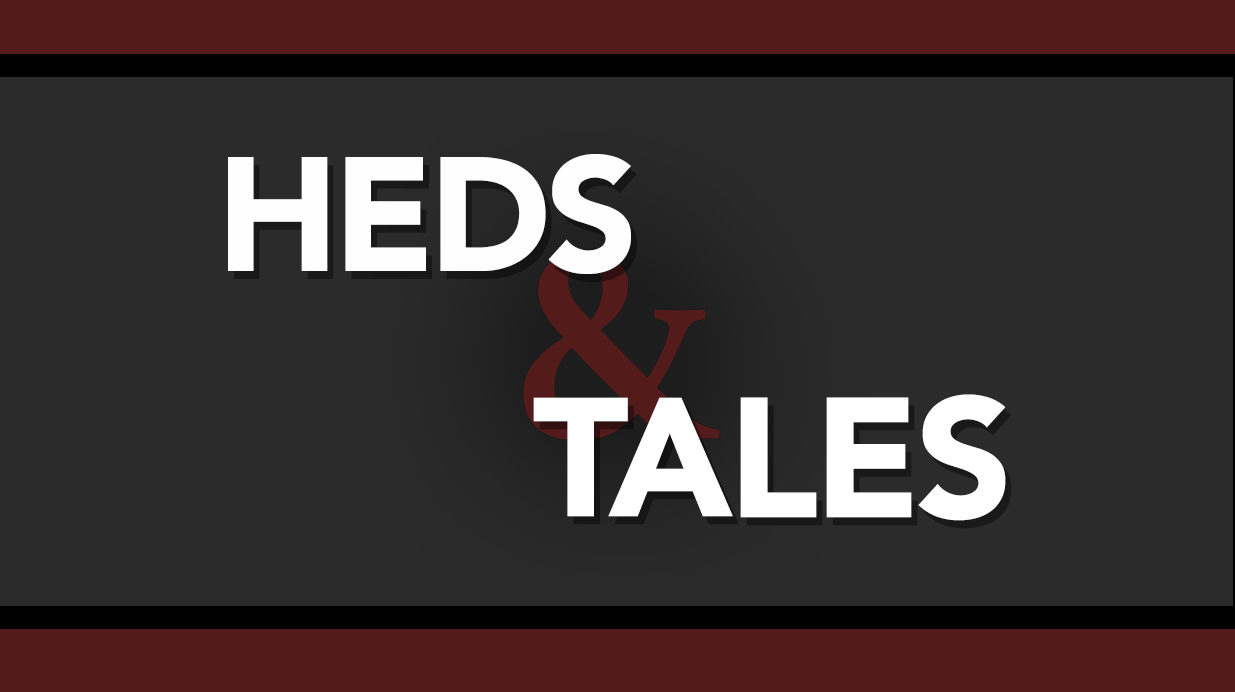 Hed: (n) Newsroom Jargon for Headlines
Headlines are tricky. They have to grab flighty readers' attention, tell a story, and hopefully even squeeze in a witticism. The smallest choices affect readers' first impressions and, sometimes, their only take on the story. Once a week, we analyze the different ways news outlets present the same story.
The Tale
On Sunday, an attack on a Quebec City mosque left six people dead and eight wounded. The victims include 57-year-old Azzeddine Soufiane, a grocer and father of three; 60-year-old Khaled Belkacemi, a professor at Laval University and father of three; 44-year-old Aboubaker Thabti, a pharmacist and father of two; 42-year-old Mamadou Tanou, an IT worker and father of two; 39-year-old Ibrahima Barry, a provincial civil servant and father of four; and 41-year-old Abdelkrim Hassane, who also worked for the Quebec government, and had three daughters.
The Sûreté du Quebec, Quebec's provincial police service, issued a tweet early Monday morning calling it an act of terrorism. The following day in Parliament, Prime Minister Justin Trudeau said, "Make no mistake, this was an act of terrorism." Even though characterizing the attack as an act of terror had received the institutional nod of approval, some news organizations nevertheless balked at its use when they broke the news to their audiences.
The Heds
Six dead, several wounded in 'terrorist attack' at Quebec City mosque (Globe and Mail)
Quebec 'shocked' and horrified after deadly mosque shooting (Washington Post)
Quebec City reacts to lethal terrorist attack at local mosque (The Current)
The Take
So what's the case against calling the attack an act of terrorism? Alexandre Bissonette, who's been charged with six counts of first degree murder and five counts of attempted murder using a restricted firearm in connection with the attack, hasn't been charged with terrorism despite his seemingly clear motivation—it was a violent and deadly attack on Muslims in their place of worship. Even from a legal standpoint, how could it not have been prompted "in whole or in part for a political, religious or ideological purpose?" [Emphasis mine.]
It's very likely that it was an act of terror. "Very likely," however, has never been the legal bar to clear for guilt in Canada. Ryerson journalism professor Lisa Taylor explained in an email that at this early stage, invoking "terrorism" in a headline is more of an ethical than a legal quandary. "For example," she said, "If the accused carried a grudge against people who attended the mosque because they often blocked his driveway when they showed up for prayers, then it's just plain murder." If it's a response to their beliefs, Taylor continues, then it's terrorism. "Technically speaking, that won't be clear until trial."
The editors calling it an act of "terrorism," like the Current's, are asserting an unproven motive for the attack, while those declining to to use the t-word, like the Post, are playing it safe. The Globe skirted the problem: It'd be difficult to prosecute a libel case against the Globe for quoting Trudeau, even moreso because he said it in Parliament. (Not to get into details, but that gives the Globe a parliamentary pass. Two words: qualified privilege.)
The case for, then? It's the same for any piece of journalism: truth and accuracy. "For what it's worth," Taylor said, "I'd call it terrorism. To not use it obfuscates the apparent intent." What happened is as important as why it happened, and this wasn't simply a mass shooting. This was an act of terrorism.
(Visited 118 times, 1 visits today)