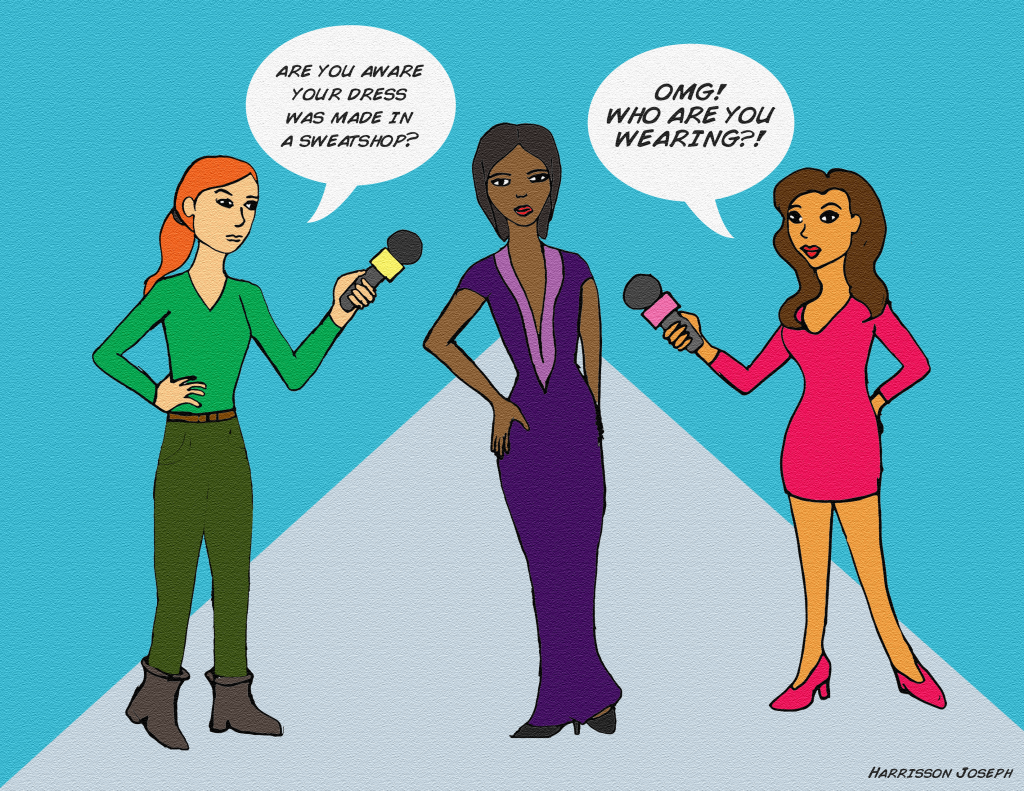 As a studio arts, fibres and material practices student at Montreal's Concordia University and having worked in the fashion industry, Serah-Marie McMahon wasn't able to find the insightful fashion writing she craved as a reader. While skimming through newsstands, she found nothing she could relate to in traditional fashion magazines. So she created Worn Fashion Journal. "I was experimenting with what I liked," says McMahon. "I said to myself, 'I can make it and don't have to wait for someone else to create it.'" For 10 years, as editor-in-chief, McMahon documented what fashion could be—focusing on reporting, not just trends.
But last November, Worn ceased publication after 20 issues. McMahon says it was her choice to shut the doors. The magazine's longevity depended on factors such as time, funding and resources. But while its print run of 5,000 was small, the dedication of its readers proved that some people want an alternative to mainstream fashion publications.
Fashion journalism covers clothes, style and trends in both service pieces and analytical features, but Canadian magazines have relied heavily on how-to lists and glossy centrefolds. This means readers get little analysis—adding fuel to the classic debate about whether fashion journalism is real journalism. But today, despite the closing of Worn, tried-and-tested formats are being challenged. Some determined fashion writers are trying their hand at heavily-reported cultural trend pieces that blend fashion and current events. VICE, for instance, reported on what it's like for minorities to work in the industry. And in November 2014, Flare Magazine ran a controversial online piece about how appearance affects impression in Jian Ghomeshi sexual assault case. These publications are trying to lead with balanced service journalism and solid, well-written articles, but the formula hits a roadblock when magazines still feel the pressure to appeal to consumers.
Creating an in-depth fashion magazine isn't easy because editors and writers still have to cater to advertisers. A concern for what sells can overwhelm a publication. "There needs to be more of a separation between advertisements and editorials because of how melded they are together," says Sabrina Maddeaux, fashion and design editor at Now Magazine. "It all comes down to how independent the publication is."
Editorial content can seem like promotions in disguise. Even a series of photographs with a narrative and a theme can reinforce the stereotype that the genre relies on sell-heavy visuals. "Editorials are not taken seriously, it's no surprise," says Nathalie Atkinson, culture critic and columnist for The Globe and Mail. The images are a huge part of the problem, but the visual content gets the most recognition. At the National Magazine Awards in 2013, Flare won gold for fashion and silver for best art direction for its November 2013 issue. ELLE Canada won gold for best beauty shoot, and Fashion Magazine won silver for still photography. The majority of the awards these magazines won went to the visual content rather than the writing.
But according to ELLE Canada features director Kathryn Hudson, fashion journalism is undergoing a shift. Photography will still have a place in fashion magazines, but it will have to share space with stories that deserve equal attention.
Meanwhile, there is a "serious or not" debate between bloggers and journalists. Bloggers are a vital part of fashion coverage, but readers see them less as journalists and more like social media gurus. As fashion magazines try to adopt a more serious tone, though, bloggers have been left a platform to establish their voice and keep fashionistas informed, blurring the ethical lines by producing both good pieces and PR-related content. Both serve different purposes and borrow from each other, although it can be hard to tell them apart. "It's become a question of, are you a fashion journalist or not?" says Atkinson. "Bloggers want to call themselves journalists and have to behave with journalists' standards. They're not less than fashion journalists—they're just different."
Elio Iannacci, features editor for Fashion Magazine, says the industry is too exclusive. "We have fashion television shows, good and bad, discussing fashion and great magazines and blogs," he says. "That whole old world thinking is outdated and unfashionable, it doesn't make any sense to think that way."
Fashion publishing has been depicted as a harsh industry in popular movies such as The Devil Wears Prada. This world is full of well-dressed people who will do whatever it takes to get to those higher places. "The fashion industry is portrayed as cruel, cold and soul-crushing, and something our heroine has to overcome," says Haley Mlotek, a former Worn publisher. "That idea has seeped into our real-life interpretation of what fashion journalism is."
But today's journalists are trying to push past these stereotypes and return to the standard investigative style that Worn started. Its last issue hit stands in November but it remains an example of how fashion magazines can be a hybrid of both beautiful visuals and quality storytelling.
Illustration by Harrisson Joseph
(Visited 137 times, 1 visits today)