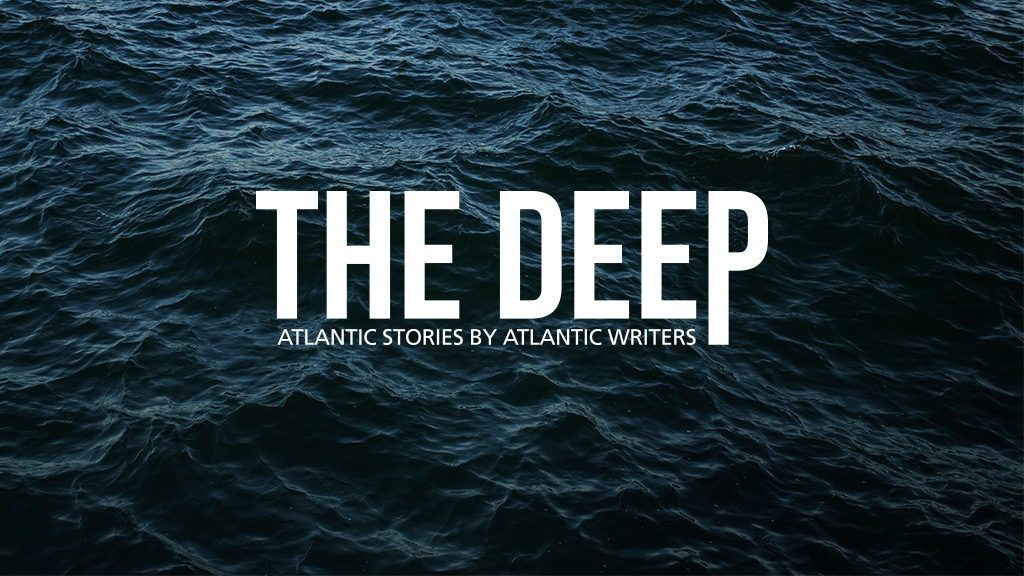 With a little help from one established alt-weekly and over a hundred backers, two freelance editors want to bring tales from the east coast to life.
"I love my job, but it's a job," says Halliday. "This is a passion."
The Deep is a new online magazine dedicated to publishing long-form journalism. With one piece per month, it features articles from Atlantic writers about local stories, issues, and characters. The two journalists behind the project, Matthew Halliday and Chelsea Murray, partnered with Halifax's The Coast to get the project off the ground. First published in 1993, the Coast is an award-winning, independent alt-weekly covering news, arts, and entertainment out of Halifax.
Halliday and Murray met in 2008 while completing their masters of journalism at Ryerson, and they developed a passion for longform while working for the Ryerson Review of Journalism together. After they graduated, they joined Toronto publications: Halliday worked for Canadian Business and the Grid, and Murray worked for Quill and Quire.
Originally from New Brunswick, Murray moved back to her hometown of Scoudouc in 2012 to be closer to her family, taking on a job in communications. Two years later, Halliday found a similar job and moved to Halifax. While they enjoyed their jobs, they missed being journalists. They also realized that there was a need in Atlantic Canada's journalism landscape for deeply reported, character-driven stories that actually represent the maritime experience.
"We don't want preconceived notions or stereotypes about this part of the country to inform the way we approach those stories," says Halliday.
Inspired by online publications like the Atavist Magazine, Narratively, and Huffington Post Highline, Halliday and Murray set out to create their own vision: longform writing anchored by in-depth reporting, captivating characters, and pressing issues, dedicated to Canada's east coast. They approached The Coast editor Kyle Shaw for advice about starting the publication. That conversation eventually led to a partnership: The Coast provides the branding and publishing resources, while Halliday and Murray guide the editorial vision. For them, the benefit of creating a new venture is the collaboration that will mark its success.
"You're not presenting an idea to the public that is rigid and that has to work or it will fail," says Murray. "Our readers and the public will be able to shape The Deep and that will be a more successful direction because we'll be listening to that feedback."
With less than 20 days remaining in its Kickstarter campaign, the publication has crowdfunded more than two thirds of their $15,000 goal. All the money raised will go toward paying writers, photographers, and illustrators for the first round of stories. One of the main goals of The Deep is to pay contributors for their work, and to pay them at a rate that will reflect the editorial rigour and time that strong journalism requires, something that few Canadian magazines are still able to do.  

"As writers, we were sick of trying to do ambitious work and finding that so many of the places that can provide a venue for it pay $0.10 a word," says Halliday.
Despite an initial surge in crowdfunding contributions, the growth has been slow. Now, past the midpoint, Halliday and Murray are feeling anxious. If they can't raise the full $15,000 by the end of the campaign, they won't receive any money at all because of Kickstarter policy. For them, the biggest challenge has been navigating the entrepreneurial aspect of getting a start-up off the ground—mainly, raising the initial capital. Halliday says that it's extra difficult in a region removed from the country's major media centres. Although they have received support from journalists on social media, the east coast's smaller market makes it a challenge to form deeper connections.
The journalism industry in Atlantic Canada is one of concentration and isolation. In New Brunswick, all three English daily newspapers, along with multiple community papers and radio stations, are owned by the Irving family. The Globe and Mail stopped delivering to Newfoundland and Labrador in 2013 despite having been the only national daily newspaper to be distributed in the province. However, this has given rise to independent, entrepreneurial journalist initiatives like The Deep and The Coast.
"We don't want preconceived notions or stereotypes about this part of the country to inform the way we approach those stories," says Halliday.
Until the publication becomes self-sustaining, Halliday and Murray will be working pro bono on top of their regular day jobs. But, for them, it's not about the money. It's about bringing back a close editorial relationship with writers that Halliday feels is lacking at most publications across the country. While that has already meant long nights—and longer nights to come—they believe that The Deep is what longform journalism in Atlantic Canada needs—and what they, themselves, need.      
"I love my job, but it's a job," says Halliday. "This is a passion."
(Visited 133 times, 1 visits today)