The Ontario election campaign hasn't officially started yet,  but news coverage certainly has.
Newly-elected PC leader Doug Ford has a history of being hostile to journalists and bucking political norms. And yes, more than a few people have made the Trump comparison.
So what does good journalism look like when Ford is running for premier? And what should the press learn from the American election?
Jacob talks with Toronto Star city hall reporter Jennifer Pagliaro, (@JPags) TVO digital media producer John Michael McGrath (@JM_McGrath), and Queen's Park Today publisher Allison Smith (@QueensParkToday).
Get in touch @PullQuotesRRJ or email PullQuotes@ryerson.ca.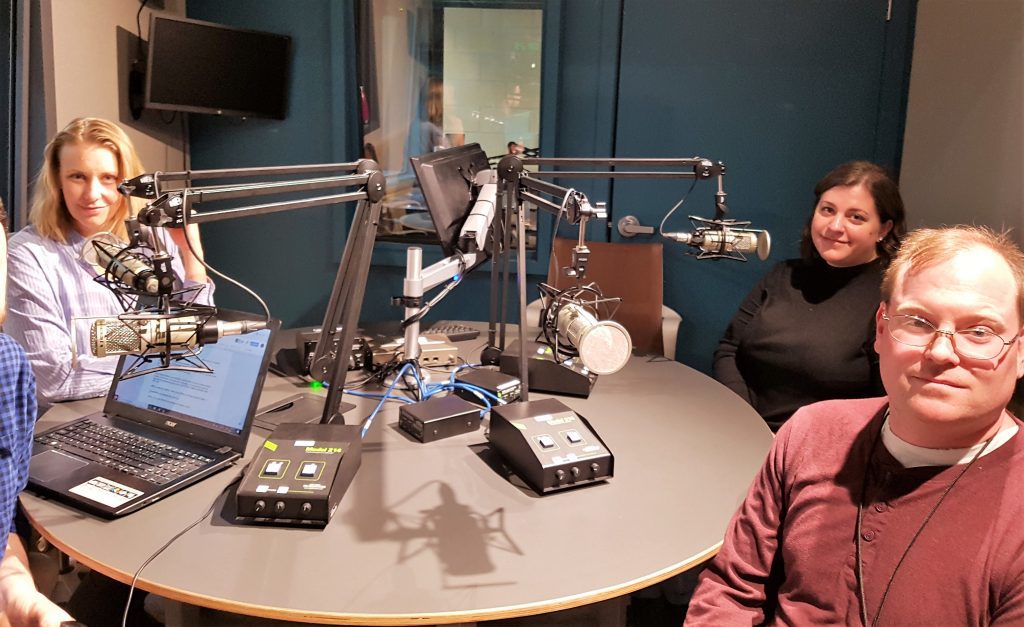 When Jennifer Pagliaro first started covering Rob and Doug Ford at City Hall, she was given some advice: "bring running shoes."
"To cover a Ford is sometimes to cover chaos, and there's no real road map for that," said Pagliaro, who experienced Doug Ford's hostility to journalists first hand (Ford called her a "little bitch" while leaving a mayoral debate in 2014).
Pagliaro says we've seen a much more restrained and "put together" Doug Ford over the past few months–but it's important to remember his political record, and that the "other" Doug still exists.  
With Ontario's election a few months out, Ford is leading the polls against unpopular incumbent Kathleen Wynne, and the NDP under Andrea Horwath. Watching Queen's Park coverage from the sidelines, Pagliaro says it's been tough not seeing Ford challenged on some of his untrue statements. She urges reporters to back each other up, and not let politicians get away with evading questions during scrums.
"I think we should also not be afraid of appearing biased," she said, adding that reporters should fact-check the candidates as much as possible. Pagliaro says she'd like to see reporters doing more analysis pieces, which put the day-to-day reporting in context. 
McGrath fears that Ford will thrive on television coverage, where it's much harder to add context and fact-check on the fly. Ford is great at taking up all the air in the room, says Pagliaro, and it's important for news outlets to be cognizant of how much airtime they're giving each candidate. 

Allison Smith says that one of the challenges is that Ford is "not really saying much" at this point; he hasn't delivered many succinct policies that reporters can interrogate. Smith says she could use fewer opinion pieces about Ford, which have flooded the media lately; the Donald Trump comparison is easy to make, for instance,  but does it actually add value?
 Now that Ford is in the running, the national columnists have started paying attention to Queen's Park, says McGrath, who cringes when people who "just tuned in" write about political situations they clearly don't understand. While more reporters at Queen's Park would be great, he says, McGrath hopes the augmented press pool sticks around after voting day.
(Visited 384 times, 1 visits today)